Bergman Pazs may be a rising act on US shores, but he's no stranger to success in his native country of Bolivia.  In the '90s, Pazs and his band Les Amis were signed to Sony Music"landing hits at the top of the South American radio charts and garnering a Youth Peace Prize from UNESCO for their lyrics.
Pazs' success followed him to Miami, where his mellow Latin pop grabbed the attention of the OurStage fans and Tr3s judges alike and earned him the El Headliner prize in July. His features on  Free Latin Music, Blogamole, Music My Güey and Lo Que Te Pica are sure to further push Pazs into the Latin music spotlight. Check them out below!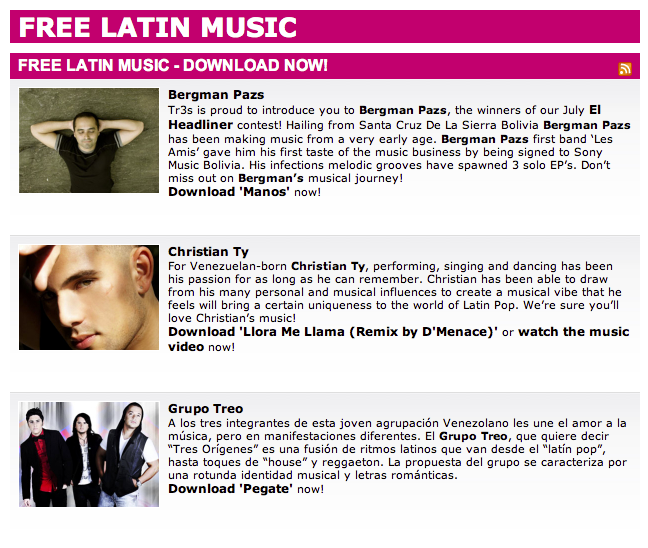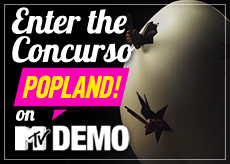 Let's face it. We all dream about making it big one day, and when it comes to TV novellas, this aspiration seems like the most common achievment in the world.
If you've found yourself wondering how fictional characters always seem to get big opportunities out of nowhere, ponder no more. OurStage's sister site MTV DEMO is joining forces with MTV Latin America and BlackBerry to find the band or artist who will be included in Popland, a new novella airing on MTVLA that will tell the story of a girl who moves to the city looking for success.
If you live in Argentina, Bolivia, Chile, Colombia, Costa Rica, Dominican Republic, Ecuador, El Salvador, Guatemala, Honduras, Mexico, Nicaragua, Panama, Paraguay, Peru, Puerto Rico, Uruguay or Venezuela, then enter the Concurso Popland on MTV DEMO by June 20, 2011. You could win the opportunity to be featured in the novella and open for a regional MTVLA event associated with the storyline of the show.
You can also win big by helping decide the artist or band who will win the Grand Prize. By judging for the Concurso Popland and predicting the winner, two fans will win a BlackBerry Bold phone!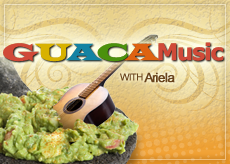 Who doesn't talk about the environment these days?
Today, being green and caring about our planet are key elements in our society. In recent years, saving the earth and protecting our natural resources have become top priorities for many individuals and groups, including the government.
There is no doubt about it: The world has turned green. But did you know that venerating the earth was a high priority for ancient civilizations?
In Latin America, numerous pre-Columbian cultures were deeply committed to La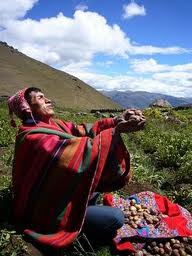 Madre Tierra (Mother Earth). For many of them, the earth was a feminine god that fertilized and produced life. For this reason, they celebrated a variety of festivities in her honor.
Today, la tierra continues to be a major character in Latin celebrations. Its existence is honored with gatherings filled with food, dance and, of course, music.  In fact, music is a great example of the deep admiration that Latin cultures feel for our planet and its various elements.
Here on OurStage, we have a number of songs that speak about Latin music's profound appreciation of the earth. Let's start with Tierra Buena by Paulo Mollo, a song that compares the freshness of the earth with that of a new relationship. Originally from Argentina, Paulo won the Latin Channel prize in December with the song Aire which literally means air and talks about the joys of breathing deeply and feeling liberated.
For a more tropical tribute to the earth, play Fuego Sobre La Tierra by Kephas, a fun and exciting song about the magnitude of fire as an element that brings warmth and happiness.
Are you in a mission to save the planet? Become a fan of choloman, an artist from Peru that combines South American music with sounds from country, bluegrass and others. Play Por un mundo nuevo a cover about the future of our planet by the Bolivian band Los Kjarkas, one of the most popular Andean pop bands in the country's recent history.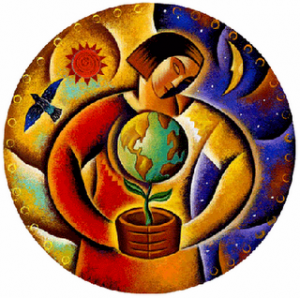 If you are into multi-layered lyrics, play De la Tierra a sus Hombres and Savia y Natura by Kafod. Both of these songs talk about nature but only figuratively. They used the words to communicate deeper meanings, such as pain, loneliness and confusion.
In love with la tierra? Smart choice! Trust us, when it comes to the earth, Latin music couldn't be greener or more exciting. Enjoy this playlist. ¡Provecho!