Looks like Apple has a little egg on it's face. Just last week the the online digital media outlet was set to sell "Calgary", the first single from the upcoming record of indie-folk sensation Bon Iver. Instead of issuing just the single, the store made the entire self-titled record available for purchase through the site.
While the album was quickly removed, the damage had already been done and word quickly spread across the various peer-to-peer networks and music message boards. As shown below, a highly- anticipated indie record released in high-quality audio format with no tracking software or copyright protection released into the web is going to move fast.
Now, in the long term, this doesn't really mean a whole lot. No record goes unreleased forever in this day and age, no matter what steps are taken. Also, this kind of thing happening on iTunes is not totally unheralded since the online store also let The Raconteurs release Consolers of the Lonely slip out a few weeks early back in 2008"the Norwegian arm of the iTunes empire did the same thing with Kelly Clarkson in 2009. This isn't a black eye but more of a nosebleed for the mega-retailer. Who knows what happened. It could've been a simple line of code that unraveled somewhere or an intern could've hit the wrong button. Apple hasn't said anything and neither has Bon Iver's team, so for now all we have is speculation. Not that the reason why would really change anything.
It's a cliché to note that the Internet has changed a lot about how music is distributed and shared. In fact, noting that statement is a cliché in and of itself. This isn't the first time that there have been high profile leaks from unlikely sources but it's a bit surprising to consider a giant, professional player like Apple messing up in this fashion. Most of the more memorable leaks came from the transition period, before people really realized the power of the Internet. Jay-Z almost experienced the perils of something like this back in 2008 prior to the release of The Blueprint 3. While that album leaked like any other, Jay-Z's story has an interesting spin to it. Just before buying the rights to the record from Def Jam, in order to distribute the album through his own Roc-a-Fella imprint, Hova misplaced an iPod containing all of the tracks to his recently-recorded album. As Jay-Z relates in a conversation with Warren Buffett: "…I had to walk into the office the next day and buy an album that might leak the next day. So every day I would wake up and check all the Internet places, for like three months." Dropping $5 million on an album one day that might leak the next? Ballsy, Jay-Z, ballsy.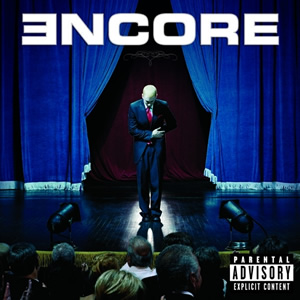 Jay-Z's not the only one to sweat over a hugely-anticipated album leak, not by a long shot. Back in 2004, Interscope found itself at a crossroads as rapper Eminem's Encore, perhaps the most hyped album of the rapper's career at the time, was leaked to the Internet. In a bold move, Interscope bumped the record's release date up from Tuesday, November 16th to Friday, November 12th. The gambit paid off"the record sold over 700,000 + units in its first week of release, eventually going seven times platinum in the US.
There were album leaks even before the Internet, believe it or not. Bob Dylan, Bruce Springsteen and U2 have all had bootlegs of unreleased material floating around throughout their careers. Their stories"along with the industry anecdotal tales from the past decade (Wilco's label debacle and album stream, Gnarls Barkley's leak hype and subsequent chart dominance)"all seem to paint a similar picture. While the musical landscape we live in today is ever changing, the one thing that hasn't changed is the proper response to leaks. What's the best thing to do when your record leaks? Just release it and take the high road? If an artist doesn't play the blame game or remain bitter about the loss of their material, then they can still expect to make some money off the record when it really comes out. And with Bon Iver staying mum about the whole episode, the only thing he could really do to benefit himself at this point is to maybe move up the release.

The Good
Timberlake and Samberg edify audiences about The Golden Rule
What would a Justin Timberlake hosting gig on SNL be without a digital short with Andy Sandberg and some Cross Colours overalls? This latest masterwork introduces the helicopter technology into the art of lovemaking, and includes a very special musical guest. Oh, and if you stick around after the video is over, you'll get to see Michael Bolton dressed as a pirate.
Mitch Winehouse resurrects music career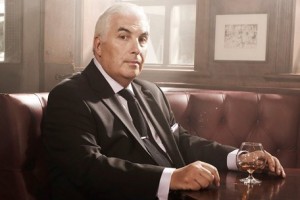 Mitch Winehouse, or Amy's pop, is returning to a music career he left in the ˜70s in order to raise his children. The 61 year-old cab driver just released Rush of Love on Janey Records. The record features covers of jazz and lounge songs and four originals. None of which include the lyrics, I tried to make her go to rehab and she said no, no, no.
The Bad
Beyoncé takes a page from Lorella Cuccarini for BMAs
Beyoncé took some heat this week when it was discovered that her multimedia performance at the Billboard Music Awards was suspiciously similar to a performance by Italian pop star Lorella Cuccarini. Beyoncé responded tout suite, saying she had seen Cuccarini's performance and contacted the producers to collaborate with her on her own interactive video. Personally, we like Beyoncé's video piece more, but with a hook borrowed from Major Lazer and a performance borrowed from Cuccarini, you can hardly call her innovative on this one. You can watch the two videos side by side below, thanks to the magical powers of the Internet.
Taylor Swift releases video for The Story of Us
Awkward run-ins with an ex are a rite of passage, one that's captured by Taylor Swift on her new video for The Story of Us. The track is rumored to be inspired by her messy break-up with John Mayer. Hang down your head, John. Voyeurs can check out the video below.
The Ugly
Joseph Brooks commits suicide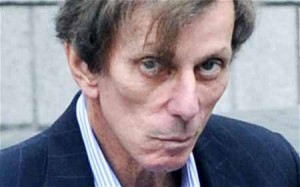 Oscar-winning singer-songwriter Joseph Brooks, famous for his perennial ballad You Light Up My Life, died this week in what has been ruled a suicide by asphyxiation. Brooks was set to go to trial for thirteen counts of rape at the time of his death. He was 73 years old.
Mick Jagger forms supergroup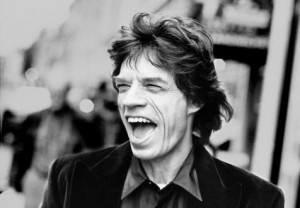 What do you get when you put Mick Jagger, Dave Stewart, Damian Marley, Joss Stone and A.R. Rahman in a room? Urdu-reggae-soul? Rasta-Bolly-Brit? We'll all find out soon enough when the supergroup, dubbed Super Heavy, drops their LP in September.
Miscellany