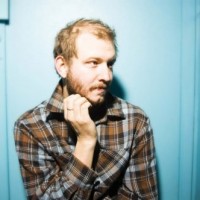 If you're an indie-folk fan and felt a cold chill shoot down your spine earlier today, we may know the cause. Justin Vernon is working on handful of projects at the moment, but has revealed he is unsure whether he will return to his most well-known creative outlet, Bon Iver.
Speaking with Triple J in a new interview, Vernon suggested he was nowhere near the headspace necessary to begin work on a new Bon Iver project. He said:
I don't really write songs anymore. The last Bon Iver record was a very ˜sitting down with a guitar and writing' kind of record. I really have to be in a specific headspace to even begin to illuminate an idea that would create another Bon Iver record, and I'm just not there¦
I'm really honoured that Bon Iver gives me a platform to do whatever I want, but there's only so much time you can spend digging through yourself before you become insular. I'm not in a hurry to go back to that temperature. All of the music I've been making shifting away from Bon Iver feels really good¦ so if I ever do go back to Bon Iver it will be all the better for it.
The key phrase that has fans up in arms from this chunk of dialogue is, "if I ever do go back to Bon Iver." It has lead many to believe For Emma, Forever Ago may indeed have been the final Bon Iver release. But take solace, fans; as that project has always been directed solely by Vernon, his future output, no matter the name, can be viewed simply as an evolution of the same artistic vision. We will be listening for what's next.