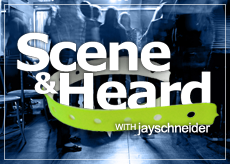 Perhaps one of the most widely covered natural disasters in recent history was Hurricane Katrina. The storm's name resonates with where much of it happened: New Orleans, LA. New Orleans' roots go much deeper than that, however. Having cultivated the jazz and blues scenes for years, it's no surprise that New Orleans is the birthplace of Dixieland jazz. This polyphonic, horn-driven music conjures up images of street performances, blaring parades and Mardi Gras.
Even though the area is known for and supported through jazz, blues and funk music, it's important to note a couple other genres that are prevalent. Having already been through Atlanta, GA on Scene & Heard, you know a little bit about the dirty south hip-hop vibes. New Orleans has been home to mainstream rappers like Master P and Birdman. Heavy metal (and more particularly, the thick, bassy sound of sludge metal) has also shown a strong presence in the music scene here; it has forged a unique mixture of upbeat thrash metal, hardcore punk and southern rock.
As mentioned earlier, though, the city experienced a massive upheaval surrounding the flooding and storms of 2005. While the economic, political and social discussion is a bit off-topic, the music scene seems to have been affected in an unusual way. While working as a live musician in any city can be tough, it only became tougher in the post-flood conditions in New Orleans. People seemed to band together around their culture to help their city remain a symbol of hope. Whether via a jazz horn player trying to find work, a blues guitarist playing on the street corner, or a group of Black Indians preparing for Masquerade and Mardi Gras, the city still oozes with culture. To top it off, the influx of tourists and volunteers that came down to either observe or help with the rebuild created more avenues for people to display their music. HBO recently came out with a series based on this struggle, specifically as related to post-flood musicians, called Treme.
Like many major music cities, New Orleans divides itself into notable neighborhoods. From places like Congo Square in the French Quarter (often regarded as the location where jazz was born) to more locals-oriented districts like Uptown New Orleans, the city has an array of destinations. At the heart of the French Quarter, right off Bourbon Street, lies the legendary Preservation Hall. This venue has jazz performances almost every night and is home to the Preservation Hall Jazz Band. To hear some rock, funk or blues acts, head over to Rock 'n' Bowl on Carrollton Avenue.
According to OurStage jazz/funk band Bonerama, "New Orleans is the Mecca for music." Trombonist Craig Klein was hard-pressed to pick a single venue that the band liked playing best. "We've played at the Maple Leaf, Tipitina's, Rock 'n' Bowl . . . I'd have to flip a coin." He even suggested one specific section of town for a visitor to go if they want to hear that "NOLA" sound: Frenchmen Street. "There are music clubs and some great places to eat all in a few blocks. Lots of good music goes on there."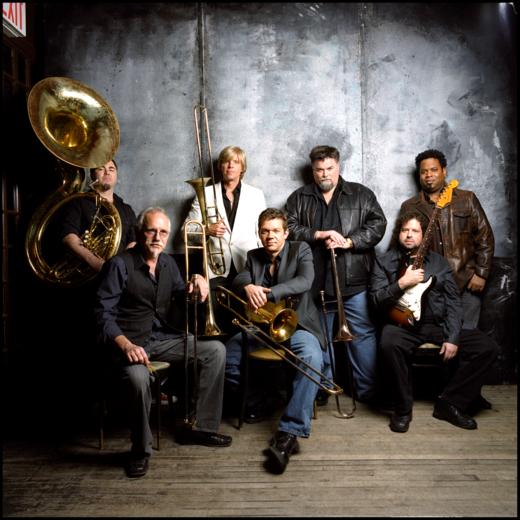 Klein even had a solid recommendation for a band that wants local performance slots and promotion. "I would say to a band that before you get here, send your record and call WWOZ. OZ is a great public radio station that promotes live music in a big way." In short, the band views the scene as "fabulous."
Bonerama is a trombone-saturated, rock-influenced, funk band that has brought exceptional stage presence across the country. But they always come back to New Orleans and truly call the place home. And they don't stop at just a great live set. The band recently embarked on an educational tour where they visited middle school and high school music programs across the country to do performances, lessons and clinics. "Musical education is an important part of a kid's development. It's something that all of us are interested in: to share with the kids our take on our music." This attempt at stimulating interest in music for students moving on to secondary education is not only important to the band, it is an important program to support in today's music industry (with arts program budget cuts in so many schools across the country).
The band's activism even moves into the realm of Katrina relief. Since the hurricane, the band has participated in New Orleans fundraising efforts and concerts (as the house band) in support of major artists like Air Traffic Control, Tom Morello, Mike Millis of REM and Damian Kulash of OK Go. In fact, the band formed such a positive relationship with Kulash and OK Go that, shortly after, they wrote a song and performed it on a record with Kulash.
Bonerama is new to OurStage but is already earning some competition credibility. Check out their profile and stay tuned for all of the band's touring, educational efforts and onstage surprises this coming fall. If you can't get to New Orleans, at least hear a little "New Orleans flair" from Bonerama.