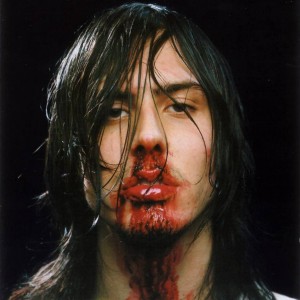 Have you ever wanted to party hard, but worried you did not know the correct steps to take in order to achieve such high levels of awesomeness? For years, this issue has plagued men and women around the world, but now there is hope for a better, more fun future thanks to first-time author, Andrew W.K.
According to a story The AV Club ran yesterday afternoon, party rock madman Andrew W.K. has just signed a deal with Simon & Schuster to publish a book entitled The Party Bible in the near future. The release will be accompanied by an audio book to allow for party training on-the-go.
Michael Szczerban, W.K.'s editor, says the book will be an unforgettable voyage in search of truth, wisdom, and party bliss, and that, in it, every feeling will be permitted, every thought will become prophecy, and humanity's surging life force will be harnessed and ridden into the abyss.
At this point there is no release date for The Party Bible, but W.K. did release a hilarious promotional video to help promote the news. You can view the video below. (more…)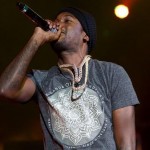 Maybach Music Group member Meek Mill has never been one to be short on words, and his latest effort proves that tenfold. After years behind the mic, Mill is taking his talents to the world of writing with the release of his first book, Tony's Story.
Now, before you go an wonder if Tony is actually Meek, he's not (not directly, at least). The story Mill has crafted for his book debut is one of life on the streets, and it seems clear from the description that it was inspired by the rapper's own life. The official synopsis reads:
Tony and Ty had big dreams of getting rich. Although they grew up like brothers, once money and envy entered the equation, greed took over and loyalty went out the door.
After a deadly shooting, the streets of Philly were in an uproar and the lives of many people revolved around revenge. (more…)

In the US, Australian songsmith Paul Kelly's cult-hero status was cemented by a pair of late-˜80s A&M releases"Gossip and Under The Sun. Kelly's concise, cutting lyrics and no-nonsense tunes suggested sort of an Aussie answer to Graham Parker, with the sharp, sympathetic backing of The Messengers revving things up in a rather Rumour-like way. Leaving The Messengers in the early ˜90s after two more albums, Kelly ultimately embraced his folk and country influences and pursued the rootsy, acoustic-based singer/songwriter path he treads to this day, having slowly but steadily expanded his American audience over the years.
In his homeland, however, Kelly is a national hero regarded with an almost Springsteen-level reverence, earning just about every honor and award the Australian music industry has in its power to bestow. But with the current ramping-up of Kelly activity stateside, it may finally be time for America to begin playing catch-up. Not only has he got a new eight-CD box set, he's written a book as the box's companion piece (also available separately), and there's a comprehensive, two-disc anthology getting its first US release.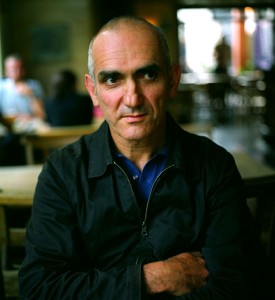 The box, The A-Z Recordings, had its genesis in a series of specially configured live shows. I started doing these A-Z shows about seven years ago, Kelly explains, where I do 100 songs in alphabetical order by title, over four nights, twenty-five songs a night. It's a sort of theatrical show, with the letters up [on a big easel onstage] and storytelling, and intermission. I found that audiences really liked the idea. I started doing them once or twice a year and recorded the shows as I went. That led to the idea of putting out the recordings. We ended up making it an eight-CD set so we could match the nights evenly, four nights, two halves each night.