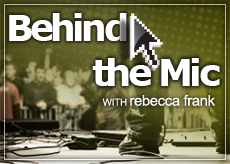 One of the joys of being an upcoming artist is booking your own shows. It's a process that is painstaking, tedious and annoying, especially when dealing with booking agents who don't respond in a timely manner or venues that have ridiculous rules about draw.
You may not realize it, but there's a countless number of non-venue performance spaces at your fingertips. Playing a show or an acoustic set at one of these locations can actually help you earn money as a musician, since no money is taken out for rental costs or for the venue staff. They can also be invaluable opportunities for promotion and networking. Here's a list of some of our favorites!
The Open Mic
What could be easier than going to a club or coffee house that already has a crowd, taking out an acoustic guitar and playing a few songs? Open mics are basically an open invite to anyone in the area to play a short (1-3 songs maximum) set for other musicians and anyone else who happens to be in the joint. Sometimes you might catch a rapper or poet performing as well. Open mics are an awesome place to network, promote an upcoming show or release and hand out free stuff!
The College Show
We already talked about booking college shows a few weeks back, but we just have to reiterate how beneficial it can be for your career. You could actually end up opening for a well-known act, get paid way more than most of your other gigs pay and have a huge audience available for promotion.
The House Show
This is probably the most fun option for any artist with a little down time. People throwing parties love to have live music, and if your band plays fun, energetic tunes, you could be a great fit. You can also host a house show yourself, and encourage a few friends to bring their friends. You could end up with a good-sized crowd and leave with a bunch of new fans!
The Bookstore Show
From local bookstores to big name chains like Borders and Barnes & Noble, many bookstores look for live acts to play for shoppers. Contact the store manager and ask if they're interested in a live performance, prepared to tell them a little bit about your band and where they can hear your music. Since the vast majority of people in the store are going to be dropping some cash, there's a good chance they might pick up your album as well, so make sure you have them on hand!
Do you have a success story from playing a non-venue show? Let us know in the comments!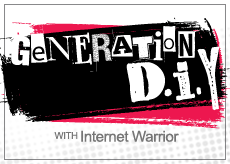 The other week I attended the New Found Glory/Saves The Day concert at the House of Blues in Boston, MA. Being a fan of both artists since their inception, I've collected the entirety of their respective discographies. New Found Glory put out an EP in 2000 called From the Screen to Your Stereo which consisted of 7 cover tracks of national artists used in motion pictures (in 2007 they released the follow-up album From the Screen to Your Stereo II ¦ clever huh?). In the history of music, many bands have recorded and released covers of their favorite artists, or of songs that they believed the public would enjoy (something played on Top 40 to gain more recognition in most cases). So, in this week's "Generation DIY," I'd like to talk about the process of covering a song and the legality behind doing so.
(more…)