It's impossible to discuss the pop stars of the ˜80s without mentioning Boy George, the glamorous Culture Club frontman who made androgyny cool while putting out hits like Do You Really Want to Hurt Me and Karma Chameleon. He's remained a cultural icon, but years of addiction and turmoil in his private life often kept him in the public eye for reasons unrelated to his eclectic new wave tunes.
Luckily, the boisterous Brit is back on track of late. He released his first solo album in over ten years in January, and is planning a 30th anniversary reunion tour with Culture Club in 2012. OurStage sat down with Boy George to talk about Ordinary Alien, the upcoming tour with Culture Club and the lessons he's learned over the years.
OS: How have people reacted to the new material on Ordinary Alien?
BG: Well, my policy is never to really listen to negative or positive criticism. I think either way can be really unhealthy. But so far, I've mostly read nice things. Maybe we're in the honeymoon period, but people seem to like it. A lot of people have been been surprised that it's quite laid-back"that's it's dance, but not hammer and nails dance. It's still kind of melodic. I'm a pop writer, essentially, so whatever medium I might work in, there's going to be melody. And people seem to like that. I mean, I haven't read any nasty things, but I'm sure there's some. [Laughs]
OS: You must have a lot going on right now, between the new album and the Culture
Club reunion in 2012.
BG: That's a way off, we have the best part of a year before that happens, so I'm working on my own stuff at the moment. But yeah, it's great to be busy, it's great to be doing lots of different things. I think I thrive when I'm in that situation.
OS: So why the decision to reunite?
BG: It was my idea, and I think everybody else in the band was quite shocked when I made the call. [Laughs] I think, you know, it's our 30th anniversary, which is a huge milestone for us. I just think with Culture Club, it's four people, but the energy of the band is very much affected by my mood. Wherever I am, when we're working together, the space that I'm in is very important in terms of the harmony and general well-being of the band. I just feel that right now, I'm in a really good place, and I think it's a really good time to do it because of the way I feel at the moment. And I always thought there was a record we never made. This gives us an opportunity to do something kind of grown up, a little elder statesman. Not some desperate pop record, but something that suits us at this point. We're talking to different people about who we're going to work with, and obviously we don't know what it's going to be until we get into the room and start playing. That's part of the excitement…
OS: You're a singer, actor, DJ, artist, photographer, and fashion designer"what inspired you to try so many different things?
BG: I think for me, ideas are the things that turn me on. Whether it's making a record, writing songs, DJ-ing, looking for new music, making a t-shirt" whatever it may be, the thing that excites me is the process. I've always had a problem with the whole selling of what I do. It's really nice to be working with a label again, because they can do that. That's their job. The thing that really gets me excited is the whole creative process: getting a track together, writing a melody. I'm really lucky to be able to do all the different things I do. But my main passion, really, is music. Other things that I do relate to music; DJ-ing is still music. But the thing about DJ-ing is it's kind of its own little universe. Yes, there are records that go into the charts from the dance scene, but a lot of music that we play in clubs, no one really hears it except clubbers. Most people just never hear it. They're huge records all over the world, but they're just contained within that fantastic dance sphere. I kind of love that. I love that it's got a kind of secret world about it. It means there are certain aspects of it that can't be exploited. I think nowadays, things aren't really given time to breathe. If anything exciting happens, everyone's on it because we have this whole media thing, and the internet, and downloads. Things never get to bloom. They're swallowed instantly, and then everyone's over it.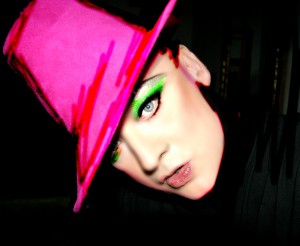 OS: Speaking of the media, you've had a pretty rocky relationship with the tabloids over the years…
BG: Well I don't know if I do, really. I've never really had that kind of negative attitude towards the media. Yes, there have been times when they've attacked me, but I've never really taken it personally. I think when you're young, you do sort of think, Why are they attacking me? And then you realize, actually, to them a story is a story whether it's a good story or a bad story. I think as a culture, we are more and more obsessed with negative things about people. Especially people in the public eye. And I suppose I have to admit that I've provided the media with all sorts of negative things to write about me. [Laughs] I've played a part in that. I have to acknowledge that. But… I understand that it's part of what I do. I've never been reclusive. But I think as I got older, I've learned that in some respects, less is more. When I was twenty-five, or even in my thirties, I didn't really have an off-button. I told everybody everything. And now I don't, really. Now I realize that some things are private, and I look back sometimes at some of the things I've said and I go, Oh, what was I thinking?"…

OS: So it sounds like you're in a really great place in your life right now.
BG: Absolutely. I mean I've been in positive places before, but I think this is the most positive I've ever been. And I can't tell you why. [Laughs] I think I've done a lot of growing up in the last few years. I've kind of taken responsibility for some of the things that I've done, and I've started to realize what's important to me. And they are always mundane things" friendship, family. Personal happiness is the thing that drives me right now.
OS: You've had a lot of highs and lows throughout your career, what are some of the most important lessons you've learned?
BG: I think that as I've gotten older, what I've realized is that I always have a choice. That may sound really simple, this kind of epiphany, like That's it?! [Laughs] I had this moment, maybe two or three years ago, when I suddenly realized, You know what? I can choose how things are, to a certain degree. I mean obviously, you can't always predict everything, and there are some things that are out of your hands. But on a day-to-day basis, you can make choices about how you see things, how you respond to things, how you feel about things, and you can learn to know what's important. I think that's what happened to me, is that I've had a few knocks on the head, and finally one of them worked. I've had quite a few bangs on the head, and I don't know, finally I've gotten through to myself in some respects. And now, I just find that I don't get wound up about things like I used to. I laugh things off in a way that I never could as a young man. So I think it's about having perspective. What's important? What do I need to get upset about? What do I not need to get upset about? It's that simple, really.
OS: Simple, but effective.
BG: Well, it is! I often say, I wish I'd known this thirty years ago. I wish I'd known where my off-button was. It's come with age. And I don't think that you just get wiser because you get older. I think you have to make a choice. It has to be a choice, because I know lots of people who are older than me, who are probably in a terrible situation. I think you've just got to get to a point where you go, Okay, I've had enough of this. Because I'm very lucky to do what I do. I'm very blessed. I work at something that I absolutely love and adore, and I make a living out of it. How many people can actually sa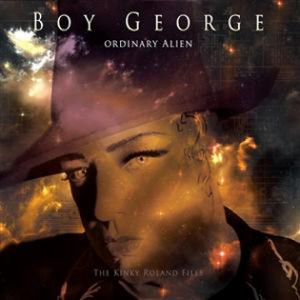 y, I love what I do? It's really a luxury. So that's how I look at things now. I just think this is such a great thing to do, why do I want to make it difficult? But I haven't always thought like that.
OS: So on a related note, what's the best advice you can give to today's pop stars? What would you say to Britney or Gaga?
BG: Oh, I would say, It doesn't have to be like this, honey. It really doesn't. I get asked this a lot, and one of the things that I always say is if I was talking to a younger me, I would say, Enjoy it. Have fun with it. Don't make it into a nightmare. But I think when you're younger, you can't hear that. It's, sadly, a rite of passage. I don't know. I always say that I kind of wish I had therapy before I needed it. [Laughs] If that makes any sense. Because I think it's learning to listen, which is the biggest challenge for any performer. We all love the sound of our own voices, and we all love getting smoke blown up our… posteriors. You get away with a lot. When you're a young person and you become famous, you get kept in infancy, in a way. A lot of bad behavior is accepted, because people are trying to do their jobs, and they have to get you on the TV show, and have to get you to the airport, and they put up with your shit. I think it can make you unhealthy, in terms of how you treat yourself and how you treat other people. There are very few people"but thank God there are some people"who will actually grab you by the shoulders and say, This is not acceptable. Usually they're people that love you, people like family, or friends, or somebody very brave at the record company, who will say, This is not cool. You need people to stand up to you, and you need people to put you in your place, and you need to listen. And I think sometimes you can go through so much heartache, and so much drama, and so much pain. Where I am now, sometimes I think, Why didn't I listen? If I could answer why I didn't listen, I could have saved so many people a lot of heartache. And I wish I could do that. But there isn't that wand to say to somebody like Britney, Come on girl. You're so lucky. You're so blessed to do what you do. You've got these beautiful children. And listen, I don't know anything about her personally. One has to take a certain amount of what you read in the press with a pinch of salt. But I would just say, We're so lucky to do what we do. This is such a great gig. What's to complain about? It's taken me the best part of forty-nine years to reach that kind of realization.
You can check out Boy George's latest record Ordinary Alien here.