Soundtrax: Inspiration & Motivation by OurStage on Grooveshark
With 2012 behind us and a new year in front of us, what better time to put those New Year's resolutions to the test? This week's playlist is comprised of songs designed to inspire and motivate, so you'll be able to tackle resolutions of all sizes with a little more ease. The playlist includes OurStage artist and Boston natives, The Hush Now.
More like this: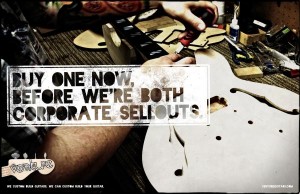 Venture Guitars is an independent custom guitar company based out of Pawtucket, RI. It was founded in 2009 by four friends, including Travis Alexander of the band Ghost Thrower (formerly of Therefore I Am). They have handmade high quality 100% custom guitars for major artists including Steve Klein of New Found Glory, Dallas Green of City and olour (ex-Alexisonfire), Bryan Donahue of Early Morning Blues (ex-Boys Like Girls), and more. Now they are hoping to push their business to the next level by entering their first original design into the professional guitar market, but they need your help! The guitar is called the Anna-Lee, and through Kickstarter, they are hoping to raise at least $15,000 to afford new parts and equipment to expand their business and build more of this model. If you would like to help fund this project and support an ambitious, independent, all American-made company, click here to learn more, donate, and receive some cool pledge rewards!
More Like This:
Therefore I Am To Play End Of The World Reunion Show
Story Of The Year Members To Create Documentary About Music Industry
Bayside Selling Benefit T-Shirt For Victims Of Hurricane Sandy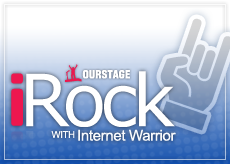 There was a time when the rock genre adopted synthesized instruments, such as the infamous Moog synthesizer, and birthed a new genre child. Like all kids, the genre grows up  and begins to hang out with many different people thus creating new sounds for everyone to enjoy and love. Bands like Motion City Soundtrack, Ludo, The Get Up Kids, Reggie And The Full Effect, Thunderbirds Are Now! and HelloGoodbye crawled out of the woodwork, utilizing the synth sound in their own unique way. Today, solid synthesized rock genre is all grown up and making a comeback with a fresher look and new attitude after many years of tweaking.
(more…)