Remember the days when R&B and hip hop was the sound of pop? From the ˜90s to the mid ˜00s, music's most dependable hitmakers"Mariah Carey, Whitney Houston, Toni Braxton, Boyz II Men, R. Kelly, Usher, Brandy, Monica, Alicia Keys, Destiny's Child and Beyoncé, among them"specialized in crossover soul, climbing both the R&B charts and the Hot 100 in tandem.
But lately, something strange has been happening on Billboard's R&B /Hip-Hop Songs chart: A hit is no longer necessarily a hit. Just because a song is big in the R&B sphere doesn't mean it's big anywhere else. For the week ending April 7, 2012, only one song in the R&B/Hip-Hop Top 10"Tyga's "Rack City""had managed a comparable placing on the Hot 100.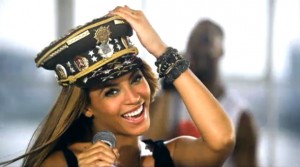 The song at No. 1, Beyoncé's "Love on Top," which had been there for multiple weeks, was way down at No. 54 on the Hot 100. (It briefly entered the Top 40 last September, debuting and peaking at No. 20 after Beyoncé performed it at the MTV Video Music Awards.) Meanwhile, there wasn't a single R&B diva in the Top 40 aside from Janelle Monae, who got there by guest-singing on rock band fun.'s No. 1 hit We Are Young.
What happened to pop's soul? There's a disconnect between the pop and R&B charts that hasn't been so pronounced since the days when Michael Jackson's label, CBS Records, threatened to pull all of its artists from MTV if the then-fledgling network didn't play Jackson's "Billie Jean" video.

The Good
Beyoncé and Jay-Z welcome daughter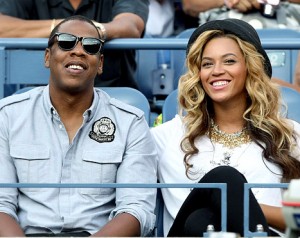 This week the heavens parted, the earth shook and the angels bestowed a daughter to pop power couple Jay-Z and Beyoncé. As you've probably heard, her name is Blue Ivy Carter and she's destined to become the most pimped-out kid in all of hip-hopdom. Jay-Z immediately released a track entitled Glory detailing her arrival. Hear what the proud papa has to say by listening to the song here.
Boyz II Men become Menz II Men
Boyz II Men embarked on a rite of passage long overdue this week. They finally became menz, thanks to Jimmy Kimmel. It's safe to assume that back in school they used to dream about this every day. Watch their dreams come true below.
The Bad
No Doubt's Twitter hacked to endorse Ron Paul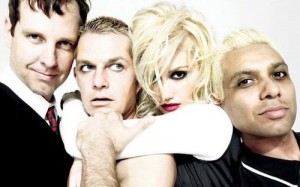 Kelly Clarkson may be a legitimate Ron Paul supporter, but not everyone's a Paul-oholic. This week No Doubt, Nicole Scherzinger and Rise Against had to delete pro-Paul statements and calls for donations from their Twitter pages after their accounts were hacked. Looks like the #RonPaulRevolution is off to a clunky start.
Jason Isbell accuses Dierks Bentley of stealing
When former Drive By Truckers guitarist Jason Isbell heard Dierks Bentley's track Home, he was moved. Not by sentimentality, but by rage. Isbell found the track to be a little too similar to his song, In A Razor Town, from his 2007 record, Sirens of the Ditch, and took to the interwebs to say so. Thus began a little twit-for-tat in which Isbell called Bentley a douchebag and Bentley accused Isbell of living in a fantasy world. Decide for yourself if Isbell's beef is justified by listening to both tracks below.
The Ugly
Snoop Dogg arrested for marijuana possession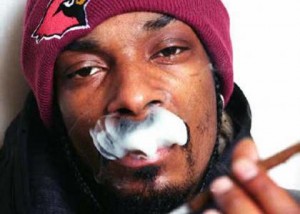 In the most un-shocking news story of the past twenty years, Snoop Dogg was arrested this week for rolling down the street, smoking endo. Now facing up to 180 days in jail if convicted of marijuana possession, the rapper is probably no longer as laaaid back as he was before.
Sinéad O'Connor asks for psychiatric help on Twitter
What would a week be without some sort of crazy antic from Sinéad O'Connor? This time the singer broke down on Twitter, asking her followers for emergency psychiatric help. Before you start worrying, O'Connor seems to be stable as of this post. But, like her marriage, that's probably only temporary.
Miscellany


Beyoncé is having a rough 2011. I don't know how she felt about turning thirty on September 4, but if she's as career-obsessed as I suspect she is, it was probably the least of her concerns. Yes, 2011 has not been without a few triumphs: She rocked the Glastonbury Festival in June, and she set a Twitter record for "most tweets per second recorded for a single event" (8,868) when she announced at the August 28 MTV Video Music Awards that she is expecting her first child with husband Jay-Z.
But by October, even that bright spot was mired in controversy when Beyoncé's baby bump seemed to collapse as she sat down for a couch chat during an Australian TV appearance. A faked pregnancy? Stranger things have happened"like an underperforming Beyoncé album. Despite debuting at No. 1 with 310,000 copies sold its first week in June, Beyoncé's fourth solo album, 4, has sold below expectations while failing to launch a major hit single.
But collapsing baby bumps and album sales might be small-time woes compared to the accusations of theft and copyright infringement that continue to dog the singer.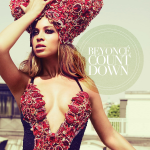 In the past, she's been accused of contributing minimally to the creation of some of the songs for which she receives songwriting credit, and in 2005, she was sued (albeit unsuccessfully) for copyright infringement for her 2003 No. 1 hit "Baby Boy." Then in 2006, Destiny's Child's "Cater 2 U," for which Beyoncé and her group mates were listed as co-writers, was at the center of another copyright infringement suit, which was settled out of court.