After building up a sizable fanbase through several years of steadily touring and releasing numerous albums, Boston-based Transit finally scored a spot on the Vans Warped Tour this summer. It's rare for first-time bands to play at every stop on the tour, but Transit are no strangers to the road. After Warped is over, they'll be heading off to Australia, and then casually jaunting over to the U.K. for a string of October dates. We caught up with guitarist Tim Landers at their Mansfield, Mass. Warped Tour stop to chat about the band's New England roots, influences, and what it was like to grow up as a pop-punk kid in a metalcore world.
OS: It's the first time on Warped Tour for you guys. How has it been? Have there been particular stops that have stood out so far?
TL: It's been awesome. Our reception has been better than we could have imagined or hoped for, especially given that we're doing two sets a day. We get to play as many songs as we really want to. We can do some acoustic, some electric, and change it up. That's been really cool. All of the shows have been great, but a lot of the California ones have stood out. We just didn't expect the reactions here to be as good as they were. Playing California's always a good time, but these were great.
OS: And is there any extra excitement about the Mansfield date, as it's kind of a hometown show for you guys?
TL: It's so good to be back. It's funny, because we don't even get to go back to our houses or anything, but just being in Massachusetts feels good and it's great to see friends and family. Where you're from is the best place to play, obviously. We haven't played our main set yet today, but our acoustic set was the best of the tour, so I just can't wait.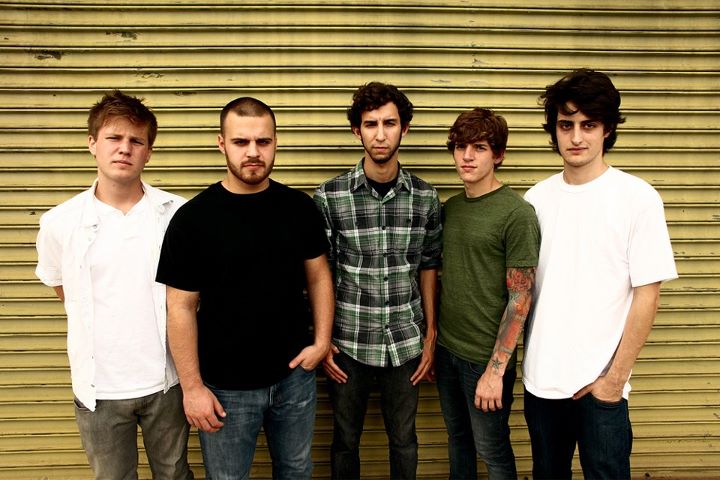 OS: Like you guys, OurStage is a Boston-based operation. Could you talk about your experience starting out as a band around here?
TL: I could go on for days. I mean, when I started going to shows it was all metalcore bands. They all sounded like Poison The Well, and stuff like that. There was just so much of it. I remember when I first started playing a decent amount of shows, it was me and our drummer Daniel. We played in a pop-punk band, but when we played a lot of shows around the area we'd always be playing with metalcore bands and hardcore bands, which was cool. It was just what we grew up on. And then I think we all just got really frustrated because every band and every show was exactly the same and they were all trying to do the same thing. The reason why we started Transit was to do something that was different. We all loved bands like Saves The Day and Braid, and we wanted to apply their style to the band that we started. But the music scene in Boston is always changing, and it's never the same thing. It went through this very hardcore phase, and now there aren't even many hardcore bands in Boston.  (more…)