The Good
Every English band ever plays closing ceremony of Olympics
OK not really, but a fair lot of them did. The 2012 London Olympics closed with a spectacular revue of British pop music. The Spice Girls slammed their bodies down and wound them all around. George Michael called out for freedom, and Brian May joined Jessie J to perform We Will Rock You. From elder statesmen like The Who to newbies like One Direction, the ceremony had something for everyone. Even this guy. Watch the Spice Girls perform below.
Gotye creates user-submitted mashup video
Are you sick of Somebody I Used to Know yet? After watching this, you will be. Gotye collected all the fan submitted videos for his hit song and created a Somebodies Voltron. It's pretty amazing. Enjoy.
The Bad
Chris Brown and Drake sued for bar brawl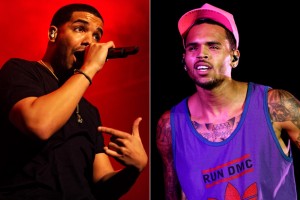 Chris Brown and Drake are going to have to reach deep into their pockets to pay for the damages to Manhattan nightclub W.i.P. after they and their entourages engaged in a bottle-throwing brawl that left two dozen people injured and the club in ruins. Entertainment Enterprises, which owns W.i.P. and its sister bar, Greenhouse, has been sued by those victims and is now seeking $16 million from Brown and Drake. Next time you want to fight, guys, grab plastic bottles.
UK lottery winner wants to reunite Guns ˜N Roses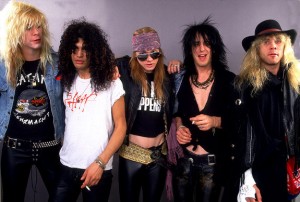 Adrian Bayford won the equivalent of $232 million playing the EuroMillions lottery on August 10. And he's already got a plan for how to use it to benefit as many people as possible. Bayford wants to reunite the original lineup of Guns ˜N Roses, and he's willing to fork over some serious quid to see it happen. Maybe a big payday can make Axl and Slash can bury the hatchet once and for all and take us back to Paradise City.
The Ugly
Killers drummer gropes Michelle Obama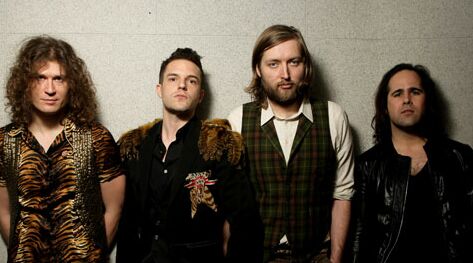 Killers drummer Ronnie Vannucci once grabbed a handful of the First Lady's derriere, he revealed this week. While the band was being introduced to the Obamas during the Fourth of July celebrations at the White House, Michelle went in for a friendly hug. But(t) due to her statuesque height and his diminutive one, Vannucci's hands found purchase on her backside in an incident we like to Killer Booty. Read about it here.
Katy Perry moons waterpark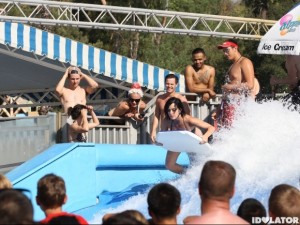 Speaking of butts, Katy Perry flashed both cheeks after slipping and sliding on a water slide at Raging Waters in California. We're only showing the "before" picture, so if you want to see the full moon, you can do so here.
Miscellany

What do true rock & roll obsessive do in the extremely unlikely event that they get tired of listening to their favorite albums? Watch documentaries about them, of course! And even though 2012 is still young, the must-see DVDs for rock geeks are already starting to pile up, so before the stack starts to grow too unwieldy, let's skim the top by taking a look at a few of the most memorable new rock-doc releases on video. Each of our flicks of choice for this week takes a different approach to framing music history, but they all manage to offer fresh insights and fascinating glimpses into some classic works.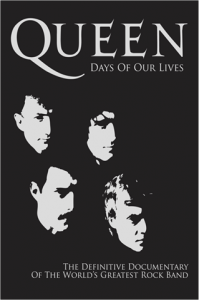 Taking the straight-up band-biography approach, Days of Our Lives aims to be the definitive documentary on Queen, and succeeds through careful attention to the details of the band's story, in-depth interviews with the primary parties and a wealth of fascinating footage. It was originally created as a two-part documentary for the BBC, aired in 2011 to commemorate Queen's fortieth anniversary, and the DVD and Blu-Ray versions add extra material to sweeten the deal even further. We get a long view of Queen's climb, digging into the details of guitarist Brian May and drummer Roger Taylor's pre-Queen band, Smile, and chronicling Zanzibar-born art student Farrokh Bulsara's evolution into flamboyant frontman Freddie Mercury. We get a worm's-eye view of the group's ascent to superstardom, via candid conversations with May and Taylor, as the story moves through each era of the band's development, from the hard-edged art rock of the early albums to the unabashed eclecticism and commercial breakthrough of A Night at the Opera, to the incorporation of dance-music influences in the early '80s with The Game and Hot Space. The most emotional moments, of course, come towards the end, as we watch Mercury slowly succumb to AIDS and hear the intimate recollection of his friends and bandmates about the final chapter in the singer's life. Among the extras on the DVD, a wealth of British TV performances will be particularly tasty treats for hardcore Queen aficionados.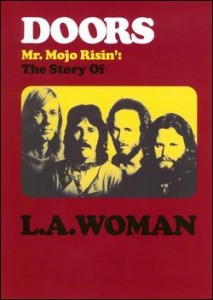 Mr. Mojo Risin': The Story of L.A. Woman takes on the legacy of a band just as iconic as Queen, but instead of trying to document The Doors' entire career it takes a tight focus on the final album by the original lineup (history has kindly forgotten the two albums the surviving members made without Jim Morrison in the early '70s). Like the Queen documentary, this too was made to mark a fortieth anniversary"that of the  aforementioned album, L.A. Woman. Stories of notorious rock & roll enfant terrible Morrison's antics are legend, but while this documentary doesn't shy away from the singer's talent for troublemaking, it only incorporates that aspect of the story as it pertains to the topic at hand"the music itself. Following 1969's Soft Parade album, which was considered by many to be overreaching and overproduced, L.A. Woman brought the group back to basics"playing together in a room, with the blues as a musical foundation and Morrison's evocative lyrics taking things further out. Today "Riders on the Storm" and the title track are ingrained in the collective consciousness as classic-rock radio staples, but in 1971, these dark, dreamy pieces combined the urban and the ethereal in an unprecedented way. For those who are intimately familiar with the album, it's especially intriguing to hear, for instance, keyboardist Ray Manzarek reveal that his solo on "Hyacinth House" quotes a classical piece, and explain how "Riders" evolved from jamming on classic cowboy song "Ghost Riders in the Sky." But for anyone with even a passing interest in the band, Mr. Mojo Risin' helps illuminate exactly what made them special.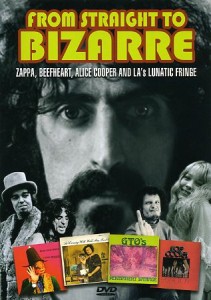 Of course, The Doors weren't the only Southern Californians pushing the musical envelope in the early '70s. From Straight to Bizarre stands apart from the Queen and Doors docs in that it shines a light on a little-heralded corner of rock history, but the story nevertheless involves some legendary figures, including Frank Zappa, Alice Cooper and Captain Beefheart. At the end of the '60s, Zappa was bedeviled by label conflicts to the degree that he decided to start his own imprints, Straight and Bizarre. The latter would mainly release Zappa's own work, while Straight would feature recordings by other artists. Bizarre boasted some of Zappa's finest albums with and without The Mothers, including Hot Rats, Chunga's Revenge and Just Another Band From L.A., but the focus of this film is in fact the dazzling array of artists and albums on Straight. Zappa's intention was to provide an outlet for left-field music that might otherwise have gone unheard, and the Straight discography ultimately included such eccentric masterpieces as Captain Beefheart's Trout Mask Replica and Lick My Decals Off, Baby and Tim Buckley's Blue Afternoon and highly experimental Starsailor, as well as the first two"arguably freakiest"albums by Alice Cooper. You simply can't half-ass a documentary about this kind of thing, and Straight to Bizarre goes all the way in, interviewing many of the principals and taking a comprehensive look at everything Zappa's labels accomplished in the late '60s and early '70s. It's the sort of thing that gives music geekery a good name.
So whether you want to delve deeper into one of rock's most revered albums, chart the development of an iconic band or peer into into an intriguing, esoteric corner of the musical universe, there's a new DVD"or Blu-Ray if you're so inclined"that will do the job for you. And by the time you read this, it's likely that at least twice as many more new music flicks will be floating around out there for your edification, so we may have to reconvene for another roundup somewhere down the line.