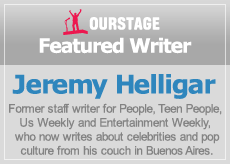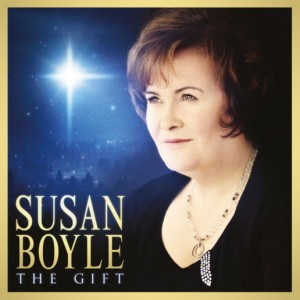 The year seems to be ending as it began: with Susan Boyle practically interchangeable snoozaks ruling Billboard's Top 200 album chart. Who would have guessed? Well, I did, but enough dwelling on the bad. Let's focus on the good stuff that happened in the last 12 months, and dream a dream that next year's gift is a Boyle-free holiday season. And now (in roughly chronological order), the best of the rest…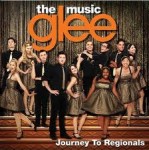 1) Journey's trek to the tops of the pops. Glee still makes my ears bleed, but by helping Journey score its first-ever UK hit"the band's '80s classic "Don't Stop Believin'" piggybacked on the smash Glee cover all the way to No. 6 in early 2010"those kids finally earned a round of applause. (We'll spare you the Glee link. Instead here's Sam Tsui covering Glee covering Journey)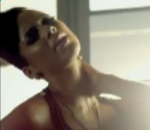 2) Alicia Keys' sleepless nights. Sunshine from rain. Pleasure from pain. "Try Sleeping with a Broken Heart" was the finest of Keys' string of great 2010 singles. I'm still up all night myself, tossing and turning, trying to figure out how it never climbed higher than No. 27 on the Hot 100.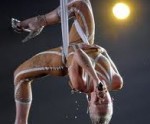 3) Pink goes up in the air. When I met Pink in 1999, before the release of her debut album, I was impressed, but I never suspected that a newcomer named after the hue of her hair would be a hitmaker a decade later? Topping off her continued chart success in 2010, the now-blonde, now-mom-to-be took the GRAMMYs over the top (in the very best way) with her highwire-acrobat act while performing "Glitter in the Air."
4)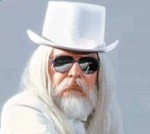 Leon Russell lives! Susan Boyle isn't the only one who began and ended 2010 on top. Russell kicked off the year wowing us at the GRAMMYs alongside the Zac Brown Band and finished it wowing us again, on the GRAMMY-nominated The Union alongside Elton John. Old Hank Wilson is back"but then he never really went away.
5)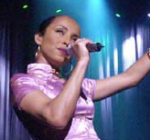 Sade returns, with guns blazing. Out of sight, out of mind, yes, but in the case of Sade, absence made the heart grow fonder indeed. Soldier of Love, the band's first album in nearly a decade, made one of the splashiest debuts of 2010, and" in a rare, welcome twist"was worth the wait. May the long-MIA-from-the-charts Shania Twain follow suit in 2011.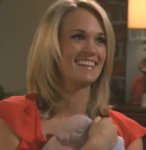 6) Carrie Underwood hooks Ted Mosby. Britney Spears's How I Met Your Mother guest spot got more hype in 2008, but Underwood, in her acting debut, was just as good in March's "Hooked" episode, nailing her stunt casting as a pharmaceutical-selling hottie stringing Ted along. Not even that adorable teacup pig could upstage her. More, please.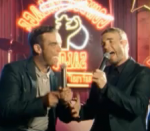 7) Robbie Williams hearts Gary Barlow in the "Shame" video. Boy meets boy, boy falls for boy, boy and boy live happily ever after in the newly reunited Take That members' send up of Brokeback Mountain. If only real life were so simple.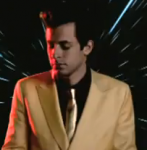 8) Vanity projects that rock. Timbaland's "If We Ever Meet Again" (featuring Katy Perry, from Shock Value II) and Mark Ronson's "Bang Bang Bang" (with Q-Tip and MNDR's Amanda Warner, from Record Collection) were pop rarities in 2010: distinctive producer-as-artist singles that matched the behind-the-scenes best of the guys who created them. David Guetta, king of the sound-alike musical tricks, this is how you do it.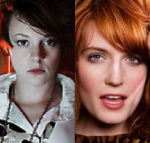 9) The British are coming… again! With Coldplay and Amy Winehouse in a holding pattern, La Roux and Florence + the Machine picked up the UK slack. La Roux became the first UK act in forever to reach the US Top 10 with "Bulletproof," and Florence + the Machine finally became more than hipster darlings as their debut disc, Lungs, burst into the Top 20, while their "Dog Days Are Over" single became a big enough hit to get the Glee treatment.
10) Girls girls girls! Love or loathe them, it was refreshing to see single ladies like Katy Perry, Rihanna, Nicki Minaj, Taylor Swift, Ke$ha, Gaga and others continue to transform music from a man's man's man's man's world into an estrogen-fueled empire. What are you waiting for, Shania? Come on, join the party!
Jeremy Helligar is a former staff writer for People, Teen People, Us Weekly and Entertainment Weekly, who now writes about celebrities and pop culture from his couch in Buenos Aires.