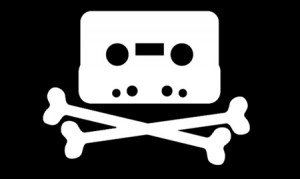 In totally thought this was an Onion article news, the Metro recently reported that Britney Spears' songs are being used to prevent Somali pirates from kidnapping other sailors.
The Navy's Second Officer, Rachel Owens, told the Metro that several Spears tracks, including "Baby One More Time" and "Oops! I Did It Again," are routinely blared from the ship's speakers to keep pirates at bay.
"Her songs were chosen by the security team because they thought the pirates would hate them most," Owens said. "These guys can't stand Western culture or music, making Britney's hits perfect."
While Somali pirates may not be huge fans of Western music in general, there are at least a few maritime-themed songs by American artists that would likely be more of an inspiration to marauders than a deterrent. Here are a handful of tracks that the British Royal Navy should be careful to avoid playing, lest the pirates get fired up.
Set Your Goals – "Mutiny!"
If the exclamation mark in the song's title wasn't a dead giveaway, "Mutiny!" by Set Your Goals is an energetic, uptempo number riddled with seafaring references. I have personally seen these San Francisco natives whip teenaged show attendees into a frenzy on more than one occasion, and I have no doubt that their anthemic pop-punk would have the same effect on pirates. With hooky breakdowns, cannon sound effects, and gang vocals galore, SYG have crafted a track that's guaranteed to inspire some pillaging and plundering.