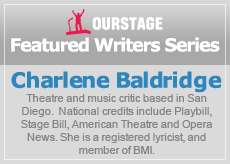 Despite signs that the revolution is under way, cultural elitists scoff audibly at the mention of hip hop vis-í -vis theater, musical theater and opera. In fact, the revolution began long ago"some say with the Greeks and surely with Shakespeare"and long before New York Times critic Bruce Weber's 2002 declaration that the force of a culture ever more influenced by youth and diversity is beginning to turn the battleship of American mainstream theater.
When The Seven, Harlem-born rap actor and playwright Will Power's hip hop version of Aeschylus' Seven Against Thebes premiered on the West Coast two years ago, one critic"a self-proclaimed old, middle-class white guy"argued that hip hop is too vernacular a style to have any connection to the theater. Another critic said it was audacious and inventive and called it ¦part theatrical graffiti-tagging¦that blows potent life into the ancient story.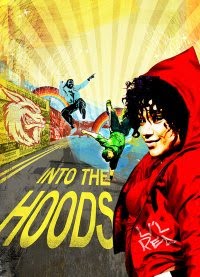 Successful examples of revered classic theatre influencing modern American theater are evident in Puccini's La Bohí¨me, which provided story line for Jonathan Larson's 1994 Lower East Side rock opera, Rent; and Shakespeare's Romeo and Juliet setting the stage for West Side Story"which has been infused with more current Spanish vernacular by Lin-Manuel Miranda and Stephen Sondheim for its current revival. The potent Broadway success of Miranda's 2008 musical, In the Heights, further heightened interest in musicals that either incorporate hip hop or utilize the genre as it's vehicle for story-telling. Just recently Londoner's met up with a West End phenom, hip hop dance troupe ZooNation's Sondheim take, titled Into the Hoods "An Urban Fairy Tale with music by Gorillaz, Massive Attack, Basement Jaxx, Kanye West, Jay-Z, Dr. Dre and Black Eyed Peas, among many others. Just two weeks ago an a cappella musical, In Transit, opened at 59 E59 Street Theatres. The only accompaniment is a beat box.
The revolution is everywhere. In the past decade left coast audiences entered the hip hop woods with pieces like Will Power's The Seven, self (the remix), written and performed by Robert Farid Karimi with live soundscapes by DJ D Double; and, still playing before slack-jawed audiences at the staid Old Globe in San Diego, known mostly for Broadway transfers and the classics, is Kristoffer Diaz' Lower East Side play, Welcome to Arroyo's, which employs two onstage DJs, hip hop, graffiti and a whole lot of uncommon language. Thousands of San Diego kids will see Arroyo's before it closes in November thanks to a three-year James Irvine Foundation grant that supports a three-year Globe residence project in Southeast San Diego. Last year's production was Aaron Jafferis and Ian Williams' hip hop/rock musical, Kingdom, which incorporated true stories of young men caught up in a cycle of violence.
Regional theaters, play- and musical-development festivals and producers nationwide are jostling for discovery and development of the Next Big Thing, and hip hop is right there, contending for dominance, even though grand opera lags behind. Perhaps a young composer will be inspired by MTV's ground-breaking 2001 telecast of Carmen: A Hip Hopera, based on Bizet's opera, set in Philly and LA, with Beyoncé Knowles and Mekhi Phifer.
Founded in 2000, the Hip-Hop Theater Festival is dedicated to igniting dialogue and social change throughout the performing arts. Not every show needs to include the four basic elements of hip hop"a DJ, graffiti-based visual art, break-dancing and an MC or rapper. The festival emphasizes the importance of language, story, vibe and relevance to today's world. In a 2005 essay titled Towards a Hip-Hop Aesthetic, festival co-founder Danny Hoch asked, What happens to hip hop's aesthetics when they are mixed with the aesthetics of recognized art or when the venue moves from street to stage?
Hoch's fear is that hip hop art at not-for-profit venues will become highbrow and distant from its intended audience and that theaters will hoard the grant money without really serving the community. What happens when hip hop moves into the opera house, and we still don't own the opera house? he further asks. Just as gentrification changes the hoods that birthed hip hop, it's inevitable that the assimilation of hip hop into mainstream theater will change hip-hop. Nothing will stem the tide of revolution and cultural elitists might stop denigrating hip hop, which will become an accepted art form, sadly in a slightly different form.
Charlene Baldridge is a theatre and music critic based in San Diego.  She boasts numerous national credits include Playbill, Stage Bill, American Theatre and Opera News. Charlene is a registered lyricist, and member of BMI.