Metal, as a genre, is pretty distinct and not very easily digestible by most people (but you probably already knew that). From time to time, there are some acts that crossover to other genres or slip into the mainstream and start to gain some traction. Alongside the crossover acts are bands that decide they like to play metal as well as another genre"so much so that they decide to play both simultaneously. Over the years this has led to some very interesting results; some awesome, some not. Metal fusion: apparently a thing.
What are the most prominent and successful styles of music fused with metal, you ask? No fusions so far really seemed to have caught on to become a movement, but the one that could is jazz metal. Both jazz and metal seem to have a perception of and focus on extremely proficient musicians, soloing and grand showings of musicianship. Mostly populated by solo instrumentalists (like shred guitarist Steve Vai, for example), many of these artists are also very closely related to their "classical metal" counterparts like Yngwie Malmsteen. Jazz metal isn't solely filled with solo acts, however, as bands like Exivious and Fredrik Thordendal's Special Defects prove. As an aside, some musicians just choose to jump ship on metal to join a jazz fusion band, such as Chris Poland (ex-Megadeth) joining the jazz fusion band Ohm:.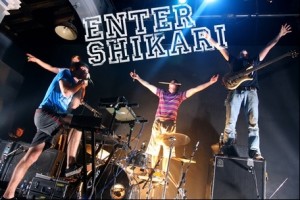 Behind jazz and classical fusions with metal, metal fused with electronic dance music has taken a very strong hold in the last handful of years. Born from the industrial metal movement that started mostly in the '90s with bands like Nine Inch Nails, the current trend takes the sound a bit farther. Bands like Enter Shikari feature heavy amounts of dance rhythms and synthesized keyboards alongside their hardcore-tinged sound one their debut album Take To The Skies back in 2007. More recently, Earache Records band The Browning dropped their debut album Burn This World which features and even heavier amount of metal and electronic music smashed together. The Browning's song "Bloodlust" is a fantastic illustration of this juxtaposition, switching quickly and often between trance/house and deathcore.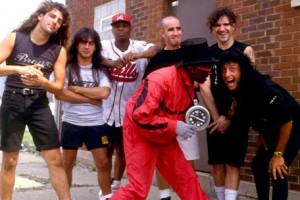 Some fusions, however, are not taken so kindly. I'm sure we all remember rap metal, right? The year was 1987, and the boys in Anthrax and the fellows in Public Enemy decided it would be awesome to do a song together: and it was. Theresulting remake of "Bring The Noise" was great. A couple years later, Rage Against The Machine dropped their debut, and that, too, was awesome. Unfortunately many of the bands inspired by these acts turned out to not be so great,  (See: Limp Bizkit or Crazytown, who were both very famous for a couple years).
That's not all, either, some other metal fusion genres include funk metal and folk metal.  Bands like Machinae Supremacy and Skindred even come up with their own metal fusion subgenres (Machinae Supremacy call themselves "SID Metal" and Skindred "ragga metal" by the way).
OurStage even has a handful of solid acts that pair metal and other genres together to create very unique music, including Brothers Fighting, Mara, MAG Project, The Living, The Last Barbarians and LaughingSkull. Check out some of their tunes in the player below!