Summer is a little ways down the road, but we can still pretend. This funky playlist is just what we needed to feel the sand between our toes and the ocean breeze on our skin. OurStage artists Caracas Sunset from Venezuela and Zebulun from New Jersey bring their beats to the table, sharing the playlist with Slightly Stoopid from California and French group Dub Incorporation. Spread the love with this mix, and there's sure to be good vibes all around.

How would you describe the sunset? Is it a mix of sun and clouds? Is it a blend of colors? What if we told you that the best sunset in the world is the one that combines jazz, blues, funk, ska, rock, bossa nova and even some reggae?
Don't believe us? Well, we are talking about Caracas Sunset, a band from Venezuela that has been getting rave reviews from Latin lovers on OurStage.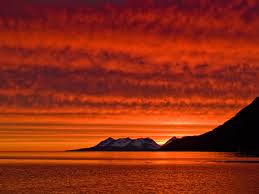 To quickly brief you on the band's history, we will tell you that Caracas Sunset was born in 2006, when a group of friends decided to pursue their musical career dreams. A few years later, they recorded their first single and began a promotional tour in Caracas, where they scored some awesome opportunities. They had the chance to perform at the Circuito Unión Rock Show in 2009, a well-known music festival in Venezuela, and also got to share the stage with famous local bands like Desorden Publico, Los Mentas, Subsonus, Entrenos, Sonica, Los Mesoneros, AK 47, Charlie Papa, Andreazulado, La Pipa Freak, Skin, La Vida Boheme, Dame Pa' Matala, Baroni One Time, De Khalafary's, Bituaya and Caramelos de Cianuro among others.
In 2011, Caracas Sunset released another promotional single called  Oye Chico, and is currently working on producing a video clip for this song.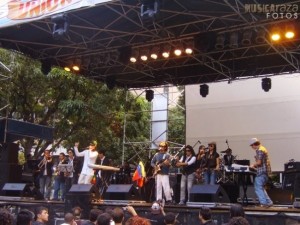 Awesome, right?
We think so too. If you love variety in music and a touch of Latin soul, then we are sure you will dig Caracas Sunset. Here on OurStage, you can play their song Oye Chico and familiarize yourself with their unique style. You'll experience how a mixture of reggae and bossa nova can put anyone in the mood to party from dawn to dusk. Now there is a sunset we know and love. ¡Provecho!