Today's new albums are an eclectic batch in the world of pop! Looks like female vocalists are taking over this week.
The Killers – Battle Born (9/17)
The band's fourth LP after their year-and-a-half hiatus.

Carly Rae Jepsen – Kiss (9/18)
The Canadian popstar's sophomore album after skyrocketing to fame earlier this year with her smash hit of the summer "Call Me Maybe."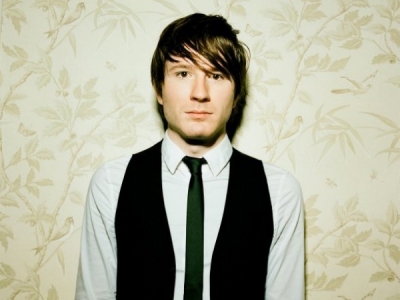 Widely known for his breakthrough single, Fireflies, Owl City has mentioned the possibility of recording a "screamo rock" album in the future. The electronica act, whose real name is Adam Young, told BBC Radio 1 Newsbeat that he grew up wanting to do nothing else except that. I haven't had a chance to do it, and do it right. Young is releasing his fourth album on Aug. 21 titled The Midsummer Station, featuring collaborations with Carly Rae Jepsen, Katy Perry/Kelly Clarkson producer Dr. Luke, and Rihanna/Ne-Yo co-writing team Stargate. Growing up I was really into the whole underground, obscure, artsy, heavy, screamo, chaotic, angry angst music. I love it. That was my thing " that's what I identified with.
Young expressed concern with whether or not his fans would take to the new project and the drastic change in style. I feel like I could do it right. Do it all myself and record it all and make it sound good. It's tempting. It might go over the heads of my fans but it might open some new doors and that's what it's all about. Every now and again I need to put on one of my old records [that] make me feel that same thing. There's a place for that.
There's no word yet on whether the Owatonna, Minnesota multi-instrumentalist would pull a Snoop Lion and take on a fiercer animal name (though our vote is for ˜Pterodactyl Town). You can watch Owl City and Carly Rae Jepsen's video for Good Time below.
More like this:

For a good time, call¦
On second thought, don't.
That might have been what Justin Bieber was thinking in March when he found out he might be facing legal action for tweeting a fake phone number minus one digit to his 19 million Twitter followers, resulting in more than 1,000 phone calls being made to a man and a woman in Texas who threatened to take him to court. (The potential plaintiffs' requests: an apology, concert tickets, free publicity and financial compensation for out-of-pocket expenses.)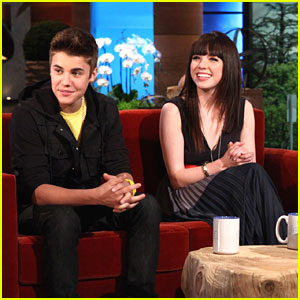 It was a harmless enough prank, yes, but the next time Bieber tweets something, he might want to consider doing what so many pop stars are doing and tweeting it to someone who's also famous"like his new BFF Carly Rae Jepsen, the recipient of several recent Bieber tweets, including one wishing a happy easter to his fellow Canadian and fellow Top 10 resident on Billboard's Hot 100 (Bieber with Boyfriend, Jepsen with Call Me Maybe).
Who else is connecting on Twitter? I love you, you cray, Katy Perry tweeted on March 31 to Rihanna, who made news when she began following her ex Chris Brown on Twitter. Rihanna's sometime collaborator Nicki Minaj had a brief war of words with Cher last November on Twitter over a third party's misinterpretation of Minaj's lyrics: "@cher did you know that b***h @NICKIMINAJ dissed you in her song DID IT ON EM." Cher flipped. Minaj fans flipped, too, explaining that it was a "rap metaphor," not a jab. Cher conceded defeat. Minaj offered, simply, "@Cher #stopit5." Case closed.