Remember the days when R&B and hip hop was the sound of pop? From the ˜90s to the mid ˜00s, music's most dependable hitmakers"Mariah Carey, Whitney Houston, Toni Braxton, Boyz II Men, R. Kelly, Usher, Brandy, Monica, Alicia Keys, Destiny's Child and Beyoncé, among them"specialized in crossover soul, climbing both the R&B charts and the Hot 100 in tandem.
But lately, something strange has been happening on Billboard's R&B /Hip-Hop Songs chart: A hit is no longer necessarily a hit. Just because a song is big in the R&B sphere doesn't mean it's big anywhere else. For the week ending April 7, 2012, only one song in the R&B/Hip-Hop Top 10"Tyga's "Rack City""had managed a comparable placing on the Hot 100.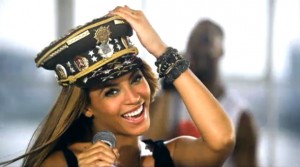 The song at No. 1, Beyoncé's "Love on Top," which had been there for multiple weeks, was way down at No. 54 on the Hot 100. (It briefly entered the Top 40 last September, debuting and peaking at No. 20 after Beyoncé performed it at the MTV Video Music Awards.) Meanwhile, there wasn't a single R&B diva in the Top 40 aside from Janelle Monae, who got there by guest-singing on rock band fun.'s No. 1 hit We Are Young.
What happened to pop's soul? There's a disconnect between the pop and R&B charts that hasn't been so pronounced since the days when Michael Jackson's label, CBS Records, threatened to pull all of its artists from MTV if the then-fledgling network didn't play Jackson's "Billie Jean" video.