Josh Thompson is only 34, but he's looking at life through more mature eyes than he did just a few years ago. As he looks ahead to the release of his sophomore album Change, and reflects on headlining the Jagermeister tour, he talks about how he's evolved since the release of his 2009 debut album Way Out Here, what music fans can expect next, and just how he stays centered in the ever-changing world of entertainment.
OS: So you've been on tour for a while. How is it going?
JT: The tour is going great. We just got back from Michigan and we'll be back out next week. We are doing about four new songs to give people a sample of what's coming on the next album, Change. We also do most of the "Way Out Here" record and some covers of Merle Haggard, Waylon Jennings, "Wagon Wheel" by Old Crow Medicine Show.
OS: So when can we expect to hear your new album?
JT: I was hoping that it would be out this year, but now I don't know. We haven't really discussed the scheduling.
OS: I read that it's been a tough album for you to make, just logistically with the recording.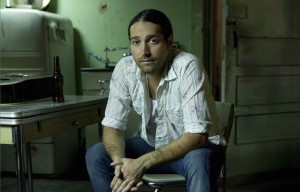 JT: It was. I was just trying to get in the studio whenever I was in town. It went on for about four months so it wasn't one smooth process. It was a lot of little dates here and there.
OS: That has to be tough. How did you stay positive in the face of all of that turmoil?
JT: A lot of it is sitting down and seeing where the songs go and having faith in the musicians you use. The guys I use, I just love. I think if you keep those two things in mind, you'll be ok. I use a lot of the older studio musicians. A lot of them toured with Waylon and George Jones and others.  (more…)