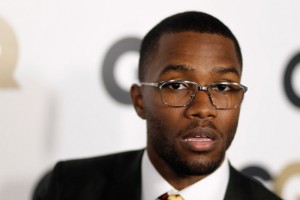 Frank Ocean has been all over the news lately for reasons you're certainly already aware of and are tired of hearing about. But there's one more wrinkle to the story of Ocean and his debut album Channel Orange. We previously covered the surprise iTunes exclusive release of Channel Orange and subsequent retail aftermath. However, Target might not be the only retailer miffed at iTunes swooping in and netting some early sales on a much-hyped release.

One week after his groundbreaking admission that he is gay, Frank Ocean is making headlines for a different reason. HDD predicts he'll move more than 125,000 copies of his Def Jam debut in its first week out based on digital album sales alone.  Thealbum, Channel Orange hits stores (sans Target) today.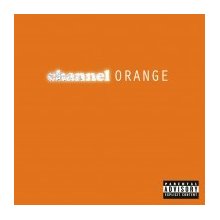 Jermaine Dupri posted an open letter on his website last week,  When I saw the # that Frank Ocean is suppose to hit next week, I got extremely Happy, I said I need to get in my car and and listen to this album, by the time I got to Sweet Life I was even more happy, finally!! a RnB album that's hip, without having the same 5 rappers on every song¦ I actually hope he hits 200k, for the sake of RnB, it's in the worst position it's ever been since I started making music, The Record company's don't believe in it, Radio won't play it if it don't have a rapper, and a majority of the artist that are labeled RnB, are confused and lost, so I repeat, I hope Ocean sells more than the 125k that he's on pace for, maybe these executives u'll wake the fuck up, or at least try to copy what he's doing, like they always do, by the way, the end of Pyramids jammin like a mufucka.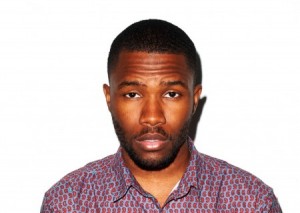 OFWGKTA R&B singer Frank Ocean has made headlines after opening up about his sexuality and revealing his attraction to both men and women. Rumors regarding the crooner's sexuality began to fly after a media listening party for his yet to be released debut LP, Channel Orange. Blogger This Is Max was the first to note intriguging word choices in the R&B crooners lyrics, reporting that, "On the songs ˜Bad Religion' ˜Pink Matter and ˜Forrest Gump' you can hear him sing about being in love and there are quite obvious words used like ˜him' and not ˜her'." After two days of media spectulation, Ocean posted a excerpt from the liner notes of  Channel Orange to address the issue. "4 summers ago I met somebody," Ocean wrote. "I was 19 years old. He was too… By the time I realized I was in love, it was malignant."
The response to Ocean's self-outing has been nearly universally positive from the hip-hop community at large, both fans and artists alike. In a statement posted on GlobalGrind, media mogul Russell Simmons called Ocean "courageous," saying, "Frank, we thank you. We support you. We love you."
Many rappers took to twitter to express support and for the R&B singer. Solange Knowles wrote "I salute you, brave soul. Independence Day. @frank_ocean" Mac Miller also chimed in as well, tweeting, "frank ocean is very important for the growth of humanity." Fellow members of Odd Future also commented on the matter. Earl Sweatshirt posted that he was simply, "Proud of Frank." And OF mastermind Tyler, The Creator had a predictably light hearted and absurd reaction to the news regarding Ocean, saying,"My Big Brother Finally Fucking Did That. Proud Of That Nigga Cause I Know That Shit Is Difficult Or Whatever. Anyway. Im A Toilet." The outpouring of support is all the more notable considering the historic and ongoing associations between hip-hop and homophobia.
Listen to the first single from Channel Orange, "Pyramids," below.