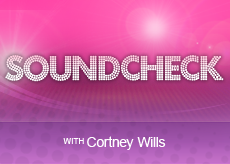 As promised, Snoop Dogg has delivered The Doggumentary, an eighteen-track album that I would call a tribute album for true Snoop fans. In it, he seems to travel through the sounds of his career, treating fans to songs reminisent of his G-funk hits that launched him into super-stardom. Memories of Doggystyle come rushing back. The next minute, he's fast forwarding to his R&G days, reminding us that although he certainly has a signature style; his sound is more dynamic than he's credited for. He manages to bring us up to date with new sounding songs like Wet and Eyez Closed, proving that at forty years old with eleven albums under his belt, Snoop is still top dog. Here are some highlights from the Dogg's latest release:
Toys N Da Hood  features Bootsy Collins in an old school funk track that kicks off the record's "blast from the past" pace. It's not my favorite track, but it sets the tone for the album, which is classically west coast.
The Way Life Used To Be  Samples Diana Ross and The Supremes' hit of the same title. Snoop's version of Back In The Day¦wishing he was back in his hey day; telling stories of stirring up trouble with friends as a teen in Long Beach.
My Own Way  Features a cameo from Mr. Porter and stars a distinctly tougher sounding Snoop paired up with the soulful singer, Mr. Porter for this laid-back track, where the Dogfather reminisces about his days on the grind.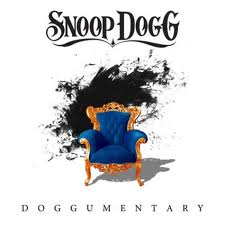 Wonder What I Do  Another old-school sounding joint features Uncle Chucc whose voice I originally mistook for John Legend. It's the kind of track I'msure my dad would play at a family BBQ, a perfect summer jam suitable for the whole family. John Legend does appear later in the album, alongside Kanye West in one of the project's strongest tracks, Eyez Closed
My Fuc'n House  Young Jeezy & E-40 heat up this banger, which is much harder than the rest of the album. Jeezy kicks it off with his angry, intense flow and E-40 delivers in his characteristic, charismatic style. Snoop follows up by flexing his muscles; warning his enemies not to underestimate the dog. We expect the video, which has already wrapped shooting, to flood airwaves this week.
Boom  The second official single features T-Pain and is produced by Scott Storch, who sampled the hit, Situation by Yazoo. This one's already heating up airwaves, on the heels of the album's first single. Wet which Snoop crafted for Prince William's bachelor party. The song has quickly become the anthem for spring breakers everywhere.
The Weed Iz Mine No Snoop album would be complete without an ode to Mary Jane. This one features his latest partner in crime, Wiz Khalifa, who has proven to be quite the cannabis affecianado.
Overall, Snoop has given fans another reason to keep him on top. The Dogg has proven time and again that he can adapt with the times while consistently delivering his own unique flavor to anything he does. Next up, Snoop will continue his cross-country tour, and plans to release his recent work with Charlie Sheen this month. Talk about crazy collabos.