If you're a regular reader of Metal Mondays here at OurStage, you might remember a feature I wrote called "From Russia With Metal" about the band Illidiance. It would appear that Illidiance isn't the only OurStage metal band from Russia cranking out killer metal tunes. Solerrain, hailing from St. Petersburg, is another metal band from Russia ready to melt your face.
Solerrain play a style of metal that's not been utilized by many bands in recent years: extreme power metal. Since Wintersun still hasn't released Time, Children of Bodom peaked a bunch of years ago and Norther has been consistently mediocre on their last few albums, someone's got to pick up the slack (don't worry, Kalmah and Ensiferum are still going strong). Sure seems like Solerrain would be an obvious fit for this role as they're still pretty new on the scene, and they bring it fast and hard. In fact, Solerrain don't seem to know the meaning of the word moderation, as every song they've got on OurStage is full-throttle at every moment.
As a metal band, you can't really play at light speed tempos unless you're masterfully proficient at your instruments, and that's something that Solerrain have in full. Every note and slightest nuance in every guitar line is perfectly executed, every keystroke by the keyboardist is precise and every syllable of every word is delivered with force. If you're looking for a lack of musical proficiency here, you'll not find it.
A bit remarkably, Solerrain recorded two separate versions of their album Fighting The Illusions"one in English, one in Russian"to both appeal to their homeland and to countries around the world. They also have a penchant for covering pop songs that haven't been relevant since the early 2000s (like Crazytown's "Butterfly" for example). You can check out a few songs from the English version of Fighting The Illusions below. Prepare to have your face melted: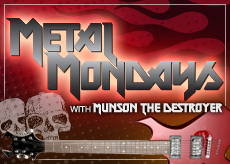 If you've been to a few metal shows in the past year, there's a fair chance that you've seen Blackguard, if not on purpose then by accident. Since the band's release of Profugus Mortis in 2009, they've toured on a near constant basis"with close to ten tours supporting bands that range from Epica to Necrophagist and all sorts of bands in between. Paul "Ablaze" Zinay, the band's vocalist took some time out of the band's rigorous schedule to answer a few questions for us regarding touring and the new record, Firefight:
OS: You're known as a band that tours incessantly, when did you find time between tours to record Firefight?
PZ: Mostly on the road and the small break we had after the Hypocrisy tour. It's been tough but Kim (guitar) has a work ethic that puts most people to shame. The man busted his to get this done.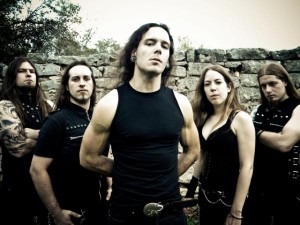 OS: Given that you tour a lot, you have to like it, but what would you say is your favorite part of touring?
PZ: I love playing shows plain and simple. There's nothing like being on stage, playing the music you love for people who love to hear it.
OS: With the number of tours you've done, you've toured with a lot of bands. Which bands that you've toured with have been the most special?
PZ: The Nevermore tour will always hold a very special place in my black heart [laughs]. Not just them but everyone on that tour (Warbringer, Hatesphere). There was such a good vibe on that tour, it didn't matter that most of the shows were shit for us.
OS: Are there any bands you've really wanted to tour with but haven't had the opportunity?
PZ: Sure. I'd love to tour with some of the really big bands like Dimmu [Borgir], Cradle Of Filth, Children of Bodom, ect. just to be playing in front of so many people. Actually, I would kill to tour with Municipal Waste, I think that would be fun.
OS: When you were writing and recording Firefight, the band was still a six piece (Jo still being on keyboards) but there isn't much keyboard on the album"what's the story here?
PZ: Actually the record was pretty much all done after Jo left. After the Hypocrisy tour we scrapped everything we had been working on and started from scratch. There's pretty much a full Blackguard record recorded that will never see the light of day.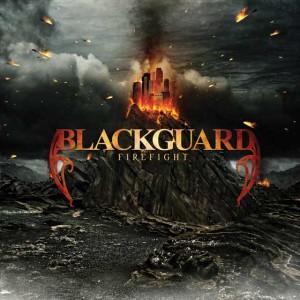 OS: It's quite clear by the band's style that the primary roots of your bands are in power metal and folk metal, but what bands would you say had the biggest influence on you as a band?
PZ: Yeesh, I don't know. I suppose there's a lot of bands that have made up the landscape of the band so to speak. I suppose you can throw in anything from Nightwish, to Rhapsody of Fire, to Megadeth, to Ensiferum…and hell probably a few more in between.
Firefight comes out March 29th via Victory Records, and is probably the band's heaviest and most straight-forward album to date. Definitely worth checking out if you're a fan of any of the following bands: Ensiferum, Children of Bodom, Norther, Equilibrium, Nevermore, Kalmah, Wintersun, Dragonforce, etc.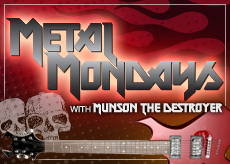 Cover tunes have been a big part of pop music in the last few decades, and an even bigger part of music throughout history (though the idea of a cover tune is rather new, they're historically known as standards). Some covers are well known to be remakes, other times people don't even know songs they love are covers. For example, you might not know Jimi Hendrix wasn't the original performer of "All Along The Watchtower" "that one's a Bob Dylan song. But, cover songs aren't only for rock and pop artists.  Metal artists do their fair share of covers as well, sometimes even full albums (See Overkill, Rage Against The Machine and Evergreen Terrace).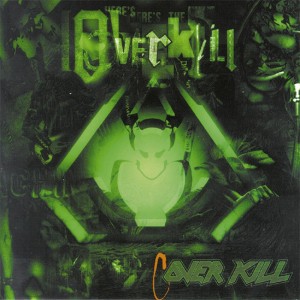 Personally, I think metal musicians covering songs that weren't originally metal songs is rather brilliant. Here are some great renditions of songs that are decidedly more heavy than their originals:
"Still Fly" by Big Tymers, as covered by The Devil Wears Prada for the compilation Punk Goes Crunk
"Baby One More Time" by Britney Spears, as covered by August Burns Red for the Punk Goes Pop Vol. 2 compilation
"Lookin' Out My Back Door" by Creedence Clearwater Revival, as performed by Children of Bodom on their album Skeletons In The Closet
"The Sound Of Silence" by Simon & Garfunkel, as performed by Nevermore on their album Dead Heart In A Dead World
"Everything Counts" by Depeche Mode, as covered by In Flames on their 1997 album Whoracle
"White Room" by Cream, as performed by Demons & Wizards as a bonus track on their self-titled album
"Saturday Night's Alright For Fighting" by Elton John, as performed by Flotsam & Jetsam on their album No Place For Disgrace
"Louie Louie" by The Kingsmen, as performed by Motí¶rhead