The Good
Students cover Neko Case to save school
Here's a heartwarming story to carry us into the icy embrace of January. Two students at Peterborough Collegiate and Vocational School, one of Ontario's oldest public schools, tried to raise awareness after it was announced the school would close its doors for good. Showcasing the merits of PCVS's arts program, these two girls posted this stunning cover of Neko Case's Star Witness. Case herself got a case of the weepies when she saw the video. Now it's your turn!
Drake surprises karaoke singer
Next time you request Rihanna's What's My Name from the karaoke man, scan the crowd to see if Drake is in attendance. Apparently he sometimes magically appears at the incantation, Oh na na, what's my name? See for yourself below.
The Bad
Chris Martin ejects trespasser from garden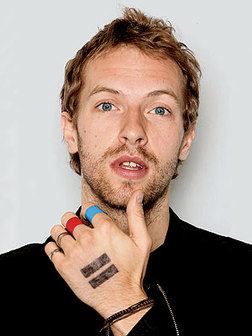 After a merry prankster scaled his fence and began belting out bad renditions of Coldplay songs on his front lawn, Chris Martin had no choice but to tell the man he was doing it wrong and then ask him to leave. Note to serenader: Watch John Cusack in Say Anything to see how it's done.
Drake and D12 go tat for tat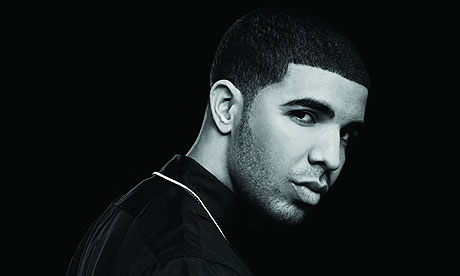 After seeing a his name tattooed across a fan's forehead, Drake must have been inspired to get his own idol permanently inked. Photos surfaces that reveal the rapper's sporting an Aaliyah tat on his back. Whose art is better? Fan's, Drake's or maybe dark horse Bizarre with his new tattoo of Nicki Minaj?
The Ugly
Sinead O'Connor splits from husband of sixteen days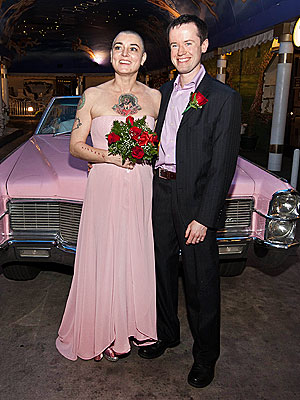 Here's a life lesson. If you decide to marry a drug counselor, it's best not to take him on a wild goose chase for narcotics on your wedding night. Sinead O'Connor ended her marriage of sixteen days after such a gaffe. Her search for marijuana to celebrate her nuptials ended in a bad neighborhood with a bag of crack and a scared hubby. Read all about disaster night here.
Steven Tyler's off the market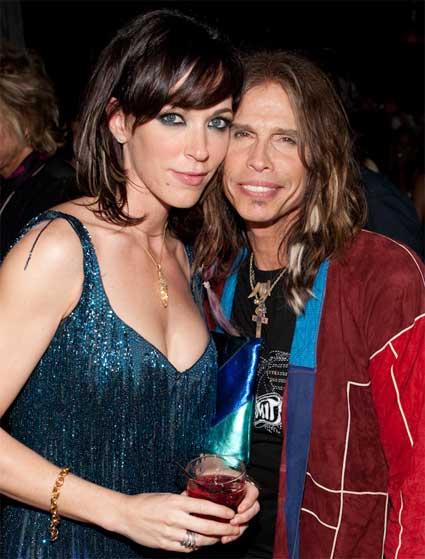 Aw, snap. Steven Tyler's sweet lips are off the market. The singer announced his engagement to girlfriend Erin Brady this week. Reportedly, Steven's family is none too keen on the future Mrs. Tyler, saying she is just not nice. Wonder if she got coal for Christmas.
Miscellany