OurStage, Guitar Player magazine, and Ernie Ball are teaming up this summer to offer aspiring guitarists a chance to win the ultimate Grand Prize. Enter the Guitar Player "Take The Lead" Competition by August 17 for your shot to win your very own feature in Guitar Player magazine, a year's supply of strings and accessories from Ernie Ball, and more! Throughout the competition, we'll be bringing you exclusive editorial content, like this Q&A, fresh from guitarplayer.com"enjoy!
"What were the motivating factors behind your decision to form Spectrum Road?
I was touring in Europe with my band the Cuicoland Express a few years back with Vernon. I always try to get him in my bands whenever I can because he's my favorite guitar player. We got to talking and that led to the Tony Williams Lifetime Tribute band and a series of gigs in Japan. Eventually it morphed into Spectrum Road, which is a band inspired by the music and spirit of Tony Williams. In my mind John Medeski is a modern day version of [original Lifetime keyboardist] Larry Young, and Cindy Blackman is a direct link to Tony Williams because she studied with him when she was little."
Read more: http://www.guitarplayer.com/article/jack-bruce-on-vernon-reid-and-spectrum-road/148621
-Published by Vinnie DeMasi, Guitar Player magazine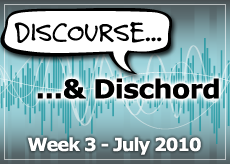 The Good
Jewel performs undercover karaoke
So, just for kicks and because Funny Or Die told her to, Jewel dressed up as a sheepish business woman with glasses and a fake nose and hit up the Gas Light karaoke bar for some good old fashioned pranking. After being coaxed to the stage by her fake co-workers, Jewel belted out a bunch of her own material. Spoiler alert: She sounds just like herself. Check out the video below.
Carlos Santana proposes to girlfriend onstage
It's not often that a rock legend pops the question to his drummer in the middle of a concert. This Monday at a concert in Chicago, Carlos Santana boldly went where few have gone before, and proposed to his girlfriend and band member, Cindy Blackman, after her drum solo on Corazon Espinado. Must have been some solo.
The Bad
Lady Gaga sullies John Lennon's piano
Oh no she di'int! Sean Lennon posted pics of Lady Gaga in her usual studs and fishnets uniform playing his father's iconic Steinway piano. With gaga at mom's house, she's belting on the white piano, Lennon tweeted. Well, Beatles fans weren't having that, and unleashed a torrent of protestations, e.g. WHY WOULD YOU LET LADY GAGA PLAY ON JOHN'S PIANO? Lennon responded with, What should we do, lock it away in a dusty room? So judgmental¦Come on, lighten up. Yeah guys, lighten up. Remember, purple tear drops she cries ¦ you don't want that getting on a white piano.
The Ugly
Edward Cullen gives Courtney Love the what-for
After rumors circulated that Twilight star Robert Pattinson might be cast as Kurt Cobain in a biopic, Courtney Love, of course, had to vent her spleen in a public way. And when you start talking smack about a vampire, the fangs come out. R-Patz lashed back in an interview with the Daily Mirror, calling Love a dick, which makes him sound less like Cobain and more like his Love-hating Nirvana bandmates David Grohl and Chris Novoselic. Isn't Pattinson amazing?
Miscellany