Last week, Frank Ocean told the world he was gay in an open letter posted on his Tumblr account.
"Whoever you are, wherever you are… I'm starting to think we're a lot alike," he writes. He goes on to describe details of his first love, which he reveals, was a man.
"We spent that summer, and the summer after, together. Everyday almost. And on the days we were together, time would glide¦Most of the day I'd see him, and his smile. I'd hear his conversation and his silence…until it was time to sleep. Sleep I would often share with him¦By the time I realized I was in love, it was malignant. It was hopeless. There was no escaping, no negotiating with the feeling. No choice. It was my first love, it changed my life."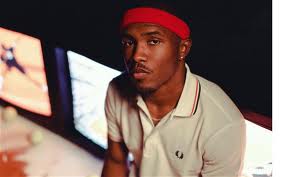 "I reminisced about the sentimental songs I enjoyed when I was a teenager¦the ones I played when I experienced a girlfriend for the first time. I realized they were written in a language I did not speak¦I don't have any secrets I need kept anymore," he wrote.
For fans wondering what his Odd Future crew members think about his recent revelations, particularly Tyler The Creator, who has been publically chastised for making homophobic remarks and gestures numerous times; he made it clear he was onboard with Ocean's decision.
Tyler tweeted, "My big brother finally f—ing did that. Proud of that n—a cause I know that sh– is difficult or whatever. Anyway. I'm a toilet," he quipped.