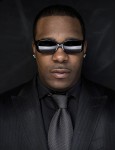 For the month of May, MCs have been battling in the "Bust It Like Busta" channel on OurStage.com for the chance to win a mentoring session with Busta Rhymes and his label Universal/ Motown. To showcase swagger, flow and lyrical prowess, independent artists have either uploaded their best freestyle 30"60 second spits or cut down previously recorded tracks in the hopes  of ranking in the Top 20. The fans have locked in their favorite artists, now it's up to Busta Rhymes to select the winner.
As we wait for the icon to make someone's dreams come true, we wanted to take a look back the channel and pay tribute to some other talented artists worth checking out.
Check out the "Bust It Like Busta" channel for list of the Top 100.