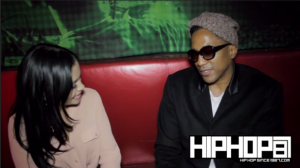 I hope you all had a G.O.O.D. Cruel Summer. It's time to head back to Cruel School, just in time for Cruel Fall. And it'll be Cruel Winter before you know it.
Q-Tip, one of the more sage members of Kanye West's G.O.O.D. Music clique, dished some heavy information in an interview with HipHopSince1987, a blog whose name is self explanatory. Like his ancestry; the title for Q-Tip's upcoming fourth solo record, The Last Zulu, was inspired by his discovery of his South African Zulu lineage thanks to a birthday DNA test courtesy of his manager. Forensic genealogy, now that's a thoughtful gift idea.
But Q-Tip, real name Kamaal Ibn John Fareed, wasn't done talking records.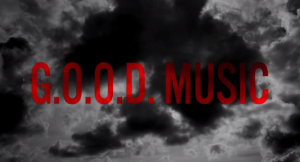 Kanye West doesn't care about media people.
We all know that Mr. West doesn't do press – following a contentious interview with Matt Lauer Kanye has been boycotting the media. Besides, as he notes in a verse from "Mercy," he, "don't do no press but I get the most press, kid."
The stance hasn't really hurt his career thus far. In fact, some are saying that West is having the best hot streak in rap history. But it seems that Kanye was also compelled to give some insight into the recording process and sound of his upcoming album/G.O.O.D. Music coming out party Cruel Summer. That's why he felt compelled to put out a video talking about the album. But who better to ask questions of West, to probe the mind of the gifted producer/rapper, then himself?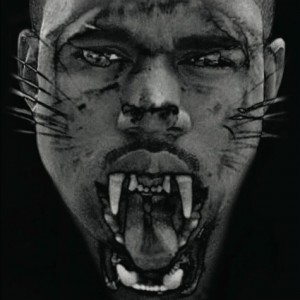 At one point in "Mercy," Kanye West's most recent hit to climb the Billboard charts, Yeezy utters the line, "don't do no press but I get the most press, kid." Truer words, Kayne. And we'll take any news that we can get from the rapper that doesn't involve significant other Kim Kardashian.
According to British tabloid the Sun, West has been making plans to release an album consisting of "animal noises."  A source is quoted as saying that West has been, "obsessed with roars, barks and jungle noises, and that the album is, "his next ingenious plan." Right.
In more serious, much more likely to be true news, it appears that the G.O.O.D. Music album Cruel Summer will really be coming out this summer. Rapper and G.O.O.D. Music artist Pusha T mentioned a release date of August 7th for the upcoming album in a radio interview with Funkmaster Flex yesterday. There have also been hints of another Watch The Throne release, if frequent Kanye West collaborator and producer Mike Dean is to be believed. West is still out on his ostentatious Watch The Throne tour with fellow rapper Jay-Z.