The reveal of the Coachella music festival lineup rocked the Internet early last week. As has been the case in years past, a few narratives have emerged from the announcement; which indie darlings would be in attendance, the bands (and this year, DJs) representing whatever flavor of the moment genre that was blowing up the year prior, the handful of rappers mixed in with all of the rockers and, of course, the band reunions. Last year saw the return of noise pop rockers Death From Above 1979, 2010 had the likes of Faith No More and Pavement taking the stage and other heavies like Rage Against The Machine and The Pixies have also come together at the Indio, CA based music festival.

But this year's big reunions had something special in store for punk fans. The first hints that something special was afoot came from the Twitter of post-hardcore four piece At The Drive-In. On January 9th, the group tweeted that they would be "will be breaking their eleven year silence" and visitors to the group's band page were greeted with the same message before the Coachella announcement confirmed ATDI's reunion.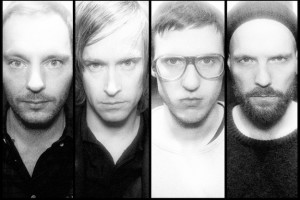 This news might be enough for most post-hardcore enthuiasts, but there was one more bit of news featured prominently in Coachella's lineup that didn't receive the same social media fanfare. Sandwiched between the likes of Swedish House Mafia, Arctic Monkeys and fellow reunitees Pulp were none other than '90s hardcore outfit Refused. The incendiary group broke up right after the release of their seminal album The Shape of Punk to Come and have remained inactive as a group until now.
While word of these two reunions is not completely unheralded, Omar Rodrí­guez-López and Cedric Bixler-Zavala, both members of At The Drive-In and prog outfit The Mars Volta, have been hinting at a possible reunion since 2009 and Refused reunion rumors have been swirling since the deluxe reissue of The Shape of Punk to Come in March of 2010. However, to have both reunions announced on the same day was enough to make the punk blogosphere explode.
So, yeah, even though punk is dead it doesn't change that it is having a big moment in early 2012. Bands like The Promise Ring, Gatsby's American Dream, The Receiving End of Sirens and Cursive are either preparing for releases, touring or hinting at some combination of the two for 2012.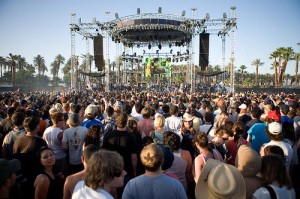 Very little is known about what ATDI and Refused have in store after Coachella. American tour dates haven't been established (though if you're itching to see Refused and you're in Belgium or Germany, then you're in luck) and future releases (if there will be any from either group) haven't been announced yet. All that is know for now is that At The Drive-In's station is now operational and that Refused aren't dead anymore.