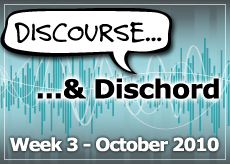 The Good
Gordon Pinsent reads excerpts from Justin Bieber memoir
Get your LOLs right here, folks. First up, a memoir written by a 16-year-old. Ha! And, it's entitled First Step 2 Forever.  The laughs don't end there. Here's a video of the esteemed actor Gordon Pinsent doing a dramatic reading of Justin Bieber's riveting tome. Enjoy"we did.
Alicia Keys gives birth to Egypt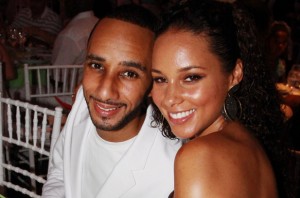 Not the country! That would be sooo 3150 BC. Alicia Keys and husband Swizz Beatz (born Kasseem Dean) welcomed a baby boy this week named Egypt Dauode Dean. May he grow up to become a very successful pharaoh.
The Bad
Glastonbury Festival shelved for 2012 due to toilet shortage
We wouldn't wish more port-a-potties on anyone, but this does give us pause. England's Glastonbury Festival has been canceled for 2012 due to the Olympics taking place in London that same year ¦ and the ensuing toilet shortage. Athletes are such loo-sers.
Kanye's album cover art banned? He wishes.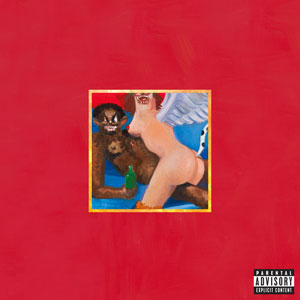 Kanye West is a legend in his own mind. But he may also be a victim in his own mind as well. The rapper griped on his Twitter page that Wal-mart had censored the cover art for his upcoming album, My Beautiful Dark Twisted Fantasy. Tweeted the rapper: So Nirvana can have a naked human being on they [sic] cover but I can't have a PAINTING of a monster with no arms and a polka dot tail and wings. Oh the injustice! Is it too much to ask for a man to be left in peace with his armless polka dot monster? IS SOCIETY SO INTOLERANT"what's that? Wal-mart didn't censor the cover? Oh. Uh, never mind. As you were.
The Ugly
Cantankerous singer pegs bottle at Mumford and Sons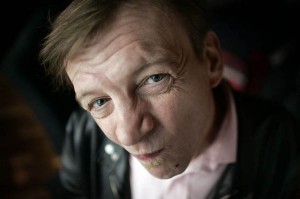 Mark E. Smith of the band The Falls was getting ready for his set at a Dublin music festival when a terrible caterwauling struck his ears. Next door, the hugely successful English folk band, Mumford and Sons, was warming up. I just thought they were a load of retarded Irish folk singers, Smith explains. So, understandably, he threw a bottle at them to encourage them to silence their plaintive yawping. The bottle fell short of its target and Mumford and Sons went on to sell one trillion records.
Miscellany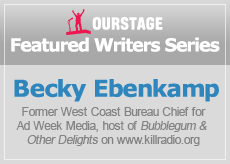 Q: If a Tweet falls in a forest and no one is around to hear it, does it make a sound?
A: Who cares.
Why debate philosophical malarkey while Justin Bieber is out there hogging 3% of our Twitter servers, and Lady Gaga gets to be the belle of the MTV ball by wearing a meat dress?
The point is, marketing methods that were formerly described as DIY (social media, shock frocks) are being deployed by artists who don't need to focus on frugality, and that makes the playing field that much more crowded for unsigned acts. What's an indie band to do to get attention on a budget? Kick out the jams.
The latest marketing trend is… music. Yes, the actual music. Bands seem to be crafting and curating songs for maximum rock ˜n' roll attention. That could mean anything from writing novelty lyrics (meme mentions, news-du-jour references, sentimental stalker ditties) to strategically chosen cover songs. One blog suggests doing away with a song's bridge to get more chorus-verse-chorus pop power. Tribute songs about the Double Rainbow dude are charting on iTunes, we swear. Apparently, there's a little Weird Al Yankovich in most every burgeoning beat group.
Now, all to often, I'll see an artist puttering around in something like Twitter, diligently tweeting into a fan-less void, lamented Mike, author of a recent post at the blog GarageSpin. Making a splash in the music industry requires a lot of hype, and a lot of artistry. Hype drives awareness. Great music creates fans.
The indie rock/jazz duo Pomplamoose has built buzz by putting its unique musical stamp on covers of pop staples. Multi-instrumentalists Jack Conte and Nataly Dawn are not known for playing live, but Pomplamoose has garnered a huge fanbase on their YouTube channel, about 3.8 million as of October 2010.
Join 5.3 million others and check out Pomplamoose's cover of Lady Gaga's Telephone on YouTube . The band's take on the Michael Jackson classic Beat It and Simon & Garfunkel's Mrs. Robinson are also crowd pleasers.
Cover songs are popular for a reason " familiarity attracts fans of the original work, and can breed new fans, says Mike at the blog Garagespin.  If you can produce a creative spin or meme from an existing popular concept or creative work, you may attract attention and fans.  Perhaps this explains burgeoning indie rockers, The Beatles' rush to cover Gaga's "Telephone" as well.
Whether you're Joan Jett, Run DMC, Franz Ferdinand, Johnny Cash or a member of Glee's New Directions, it helps to know the basic decision chart you will need to plot out to master the perfect cover song. There are no right or wrong answers, of course. Do you choose a crowd pleaser or an under-appreciated gem that your group can own? Pick a song you truly love or one that you loathe for fun? Perform it by-the-numbers or give it a full makeover? Another option to consider: whether the song's lyrics, artist or any other element have special relevance now or to some event in the near future.
Up and coming Detroit duo Dale Earnhardt Jr. Jr. (Joshua Epstein and Daniel Zott) have gotten a bit of attention for their moody and thoughtful cover of the Beach Boys' "God Only Knows." OK, so they also perform in dorky NASCAR-style jumpsuits plastered with the logos of Cheerios, Lysol, Hamburger Helper and other brand sponsors, but sometimes a band likes to make an ironic lowbrow fashion statement to contrast with its arty intellectual music.
Take that, Gaga!
[Editor's Note: Check out these great covers by OurStage artists! ]
Becky Ebenkamp is a pop cultural anthropologist and former West Coast Bureau Chief for Adweek Media. Becky has a radio show called Bubblegum & Other Delights that airs 7 to 9 PM PST every other Tuesday on www.killradio.org