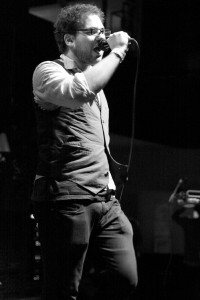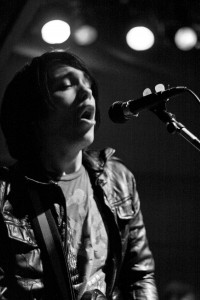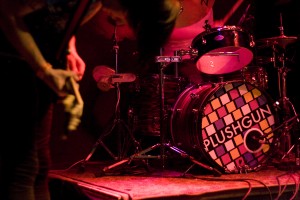 What do you get when you combine late-night dancing, upbeat electro-indie, glow sticks/necklaces, and a lot of jumping? Well, a Plushgun show, of course! A new CD release party, actually.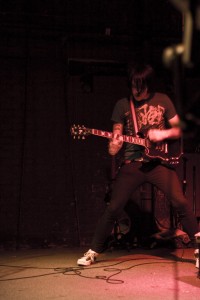 Last night, Plushgun tore up the stage at Harper's Ferry in Allston, MA with some high-class "jump around" music. Dan Ingala and company rocked the stage by playing a nice long set, chocked full of songs off the new CD. They opened with "Dancing in a Minefield" quite appropriately as it opens the album as well. The segue into track two of the album was equally appropriate as they got the crowd moving with "How We Roll". Being there right in the crowd as numerous glowing items were thrown out, was just further indication of one simple fact: These guys know how to perform and have the stage presence of a band 4 times their experience.
After speaking with a few crowd members, I discovered that many people were there because they "heard it was going to be a killer dance party and had no idea that they'd end up walking out of there with a new CD and a new band to follow, religiously".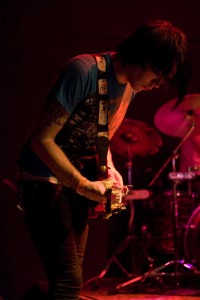 You may remember reading my review of Plushgun's new album "Pins and Panzers" earlier this week. If you haven't checked out the album, or any of the songs off of it, please do so by heading on over to the Plushgun Fanclub. You can also check out the album review here. Stay tuned here, because you won't want to miss Plushgun's next show when they come around.
Photos Courtesy of Zack Bonin