It's no wonder that Darryl Williams' talents have led to a successful career in the jazz world. Take one listen to his smooth jazz-inspired tracks and we guarantee you'll be feeling mellow in no time. His songs have received multiple placements on The Weather Channel and he's performed with greats including Golub, Euge Groove, Mindi Abair, Peter White and Chaka Khan to name a few. His profile is stacked high with multiple top placements in the OurStage Jazz Channel, and he was recently awarded the Ernie Ball Grand Prize in August for his track "On The Move."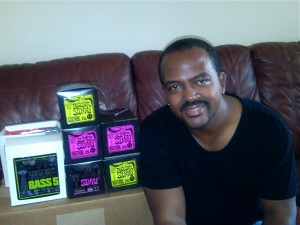 Since it's obvious Williams knows how to make waves in the music business, we asked him to lend an ear to the September Jazz Channel and share his standouts. Check out his selections below and feel free to weigh in on the conversation in the comments.
Nathan Basiuk, "Dance With Me" – "I liked the melody and felt as a musician he was very good and produced his tracks very well."
Patrick Charles, "When The Love Is Gone" – "Patrick obviously used top level musicians and the composition was great."
Brian Oneal,"Mesmerized" – "Another track that I felt was well produced with melody that you hear once and sing to yourself. Great production as well."
Bryan Anderson, "Untitled" – "The track was very melodic and the improvisation was very heartfelt."
Man Ultra, "Tunnel Vision" – "This song was very unique and melodic. It really really reminded me of what artist were doing in the late '70s by experimenting with synth's and different grooves. Very nice work on this track!"

Ernie Ball was feelin' "all that jazz" in August"sponsoring the OurStage Jazz Channel for the month and offering artists a chance to win a years supply of strings and accessories. The fastest fretting, hardest hitting, six string slinging jazz cats entered for a chance to win, but only one killer artist could take home the grand prize.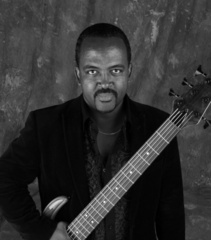 That artist is California composer, bassist and producer Darryl Williams. Williams' distinctive chops have landed him gigs with the likes of Chaka Khan, Brenda Russell, Tevin Campbell and many more. With a fresh supply of strings, Williams is sure to be be-boppin' his butt off into 2012.
For a sample of his fine fretting, check out the playlist below.