John Hiatt believes in miracles.
And why not? It doesn't seem that long ago that he was just coming off weeks on the road and found that he and his wife were each at the end of their ropes, trying to cope with their long periods of separation while raising a family. Since that time, the much-lauded singer-songwriter has stayed on the road but actively works to carve out a somewhat more forgiving schedule. Sometimes that works. Sometimes it doesn't. When it doesn't, he heeds the words his wife offered at one such point.
"I came home angry and lonely and tired and [my family] had gone on with their lives," said Hiatt. "I complained to my wife that there is no place for me in the family. She told me to make one."
Hiatt chuckles as he relates that he did just that, though it isn't always easy.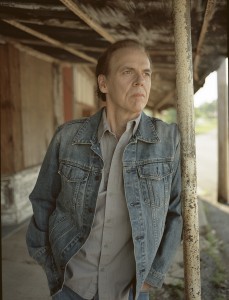 "It can be very hard; the reentry is tough. But we just celebrated our twenty-fifth wedding anniversary in June," said Hiatt, pausing for a few beats. "It's a miracle."
That sensitivity is arguably why the much-lauded Hiatt, who is a member of the prestigious Nashville Songwriters Hall of Fame, has created heart tugging music even before his first solo album Hangin' Around the Observatory, was released in 1974. His true breakthrough came about a decade later with the 1987 album Bring the Family.
You may well be more familiar with Hiatt's songs that have been covered by a host of artists than those he recorded himself. Some of these songs include "Have a Little Faith in Me," (covered by Bon Jovi, Joe Cocker, Kenny Rogers and Jewel); "Icy Blue Heart" (covered by Linda Ronstadt and Emmylou Harris); "Memphis in the Meantime" (covered by  Gregg Allman, Sam Bush and Chris Smither); "Thing Called Love," (covered by Bonnie Raitt); "Through Your Hands" (covered by Joan Baez, David Crosby and Don Henley)"and that's just for starters.