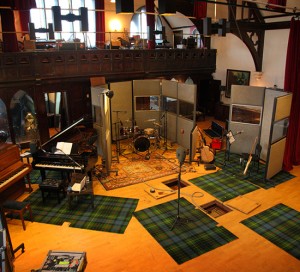 The Church Studios is a storied recording facility in London's delightfully named Crouch End neighborhood. Housed in a gothic chapel, the studio has hosted sessions for Bob Dylan, Radiohead, and Elvis Costello, amongst others. However, the studio's days may be numbered.
According to the Evening Standard, current owner and UK pop singer David Gray is looking to divest himself of the property or have most or all of the site converted into "flats." "David would be delighted to sell the Church Studios," noted a spokesperson for the singer. "But given the current upheaval in the music business and the repercussions on commercial recording studios, it is only prudent to explore other avenues, including redevelopment."

For at least another year or two, all of the U.K.'s up-and-coming sisters (and brothers) with voices will have their work cut out for them. As if it's not already tough enough to rise above the pop pack, they'll also have to contend with all of those inevitable Adele comparisons.
Is she (or he) the next Adele, the future of U.K.-bred pop talent hoping to achieve global domination?
Admit it: You wonder, too"every time a great new voice emerges from the British music scene. With the ruling pop diva of the last two years now between albums (perhaps she'll be back in the autumn singing the theme for the next James Bond film, Skyfall) and expecting her first child with boyfriend Simon Konecki, the battle is on for the keys to the kingdom that the princess hasn't even yet vacated.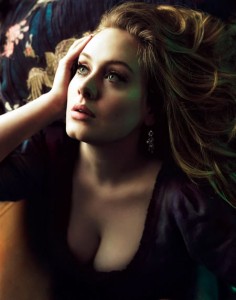 If you've got a great voice and/or a slightly unconventional pop sound and/or look, if you're more substance than style, to the front of the line you go. It's the latest greatest aspiration in pop since the days when it was all about being the next Amy Winehouse, whether you sounded anything like her or not. Challenging Adele might be as scary a proposition as walking in the late Winehouse's scuffed shoes might have been (terrifying for reasons that had everything and nothing to do with Winehouse's talent), but at least fans are in for some great music. Recently, I heard a Rumer (the off-the-beaten-pop-path singer behind 2010's Seasons of My Soul and this year's Boys Don't Cry), and my first thought was "Is this it?"
Rumer isn't the only talented singer who's making me listen and wonder. Here are three others:
Emeli Sandé (Current hits: My Kind of Love and Next to Me) In June, a friend sent me the video for Sandé's recent single, Next to Me, on Facebook, with a short and sweet message: love… After watching the clip, my first impression was Sara Bareilles with a really dated look. White on black is so mid-˜90s! My second impression: How is it that everybody all over the world doesn't already know her name (which, incidentally, is actually Adele Emeli Sandé)?  (more…)
Andrew Cole is a self-confessed worrier and over-analyzer, a restless rover who grew up in cities with vast cultural divides"Liverpool, Las Vegas, Toronto. You can probably trace these influences in his music. It's as rustic as it is finely wrought"with elements of Britpop, folk, and acoustic rock blending together in lush, visceral melodies. Cole is lucky to have a voice that can match his many moods: it's alternately reedy and weathered, wistful and pure. On Out of Time it's the former, leading listeners on a mournful march through the drizzle of guitars. Part anthem, part elegy, the track embodies what Cole does best: brood, dream and pine. My Lovely is a sweeping epic poem disguised as a campfire song. You'll get whiffs of David Gray here, until shotgun guitars blast off on the song's climax. Cole is great at writing swooning love songs out of messy, frayed and raw emotional matter. If this is what true romance feels like, it's lovely.