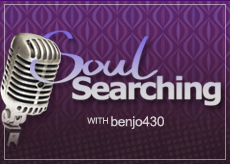 R&B fused together with pop and a sprinkle of jazz " that's the recipe for this week's Soul Searching artist. Ife began developing her soulful voice in choirs then perfected it in college as a voice major. She worked hard to move her way up in the local DC scene by singing backup vocals for local talent. Her efforts paid off as she was at last able to release her debut EP, Crescendo. The five-song collection provides just a small taste of her musical ability.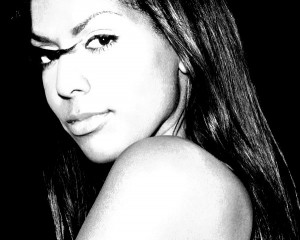 Ife's music is in rotation online on several radio stations across the country along with Sirius XM Radio. She is currently performing all over southern California and will soon to be heard in an independent film, ConSINsual, from One Truth Media Films. After listening to a few of her tracks, it's no wonder her music is so well received by music lovers, radio DJs and film makers. Her music is beautiful and very real. Take a listen to her song, Fly below. Let us know what you think in the comments section below.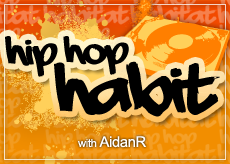 A glance at this artist's profile will reveal nine Top 10 awards, one Number 1 Channel Prize and a "Best Of" recognition. His biography is cluttered with a laundry list of various awards, including nominations for Best Live Performance from the DMV Entertainment and Music awards and winning Entertainer of The Year, Best Male Rap Artist and Best Rap Album as decided by Velocity Magazine. He even finished Number 1 in our very own Beat Kangz Independent Artist Challenge in April. But rest assured, Konshens (pronounced Conscience) is still hungry for more.
Konshens (born Tarik Davis) exhibited such musical potential as a child that he was a guest performer with his uncle's band at the age of 4. It wasn't long before he was enrolled in a school for gifted and talented students where he focused on piano " an event that undoubtedly impacted his decision to enlist real musicians to play his beats when performing live instead of a DJ later in life. As the young prodigy grew so did his tastes " Konshens adopted hip hop as his true love around the age of 10. Though that was some time ago, his veteran skills are now evident both in flow and hearty vocals. He's even received mentoring from producer Richie Davis (Beyoncé's Crazy in Love and Destiny Child's Soldier). Fusing hip hop with jazz, funk and even a little DMV Go-Go, Konshens creates a sound that is all his own.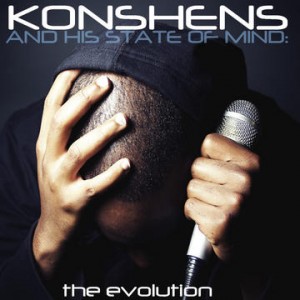 At his core, Konshens is a loving person "just look at the first page of song listings on his profile and you'll see 3 pieces dedicated to women in the sincerest ways possible. First Lady celebrates the feminine objects of his affection (both as lovers and mothers) for surviving day-to-day with grace. The beat meanders along the path of blind devotion with a hint of uncertainty highlighted by spooky moans in the back of the mix and an ethereal synth ascending synth. Moment of Time stays in the same mind frame in terms of theme, but this time the bleeding heart is thrust out of the comfortable confidence audible in First Lady and into pleading his worthiness instead, rhyming I'm done with playin' games/ my aim has only changed/ I proclaim that I will never cause pain/ I'm a grown man/ seein' more clear/ yes I'm sincere/ baby girl come here. This track is perhaps the best example of jazz/funk/rap Konshens and his band, State of Mind, have created. And while the live band's organic energy adds to the composition as a whole, the unchanging form of the beat itself becomes redundant in the final stretch.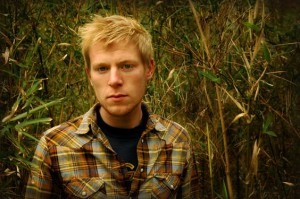 Writing a pop song"a really great one " is a daunting task. And to not only come up with one, but many, and play every instrument on each ¦ well, not just anyone can do it. So hats off to Mike Boggs. The DC area musician works under the moniker We Were Pirates, melting vintage rock 'n' roll nuggets into the ore of his indie pop, while posing a triple threat on guitar, keys and drums. Settle Down recalls Buddy Holly's Not Fade Away with its percussive stomp. Rich Girl sounds like something Rivers Cuomo would have loved to have written "the low chug of guitars, big synths and the slightly cynical barb of lyrics like, Never let her know I'm bringing nothing to the table. As a songwriter, Boggs has a light touch. He keeps his production on the simple side, sings straightforward and arranges his melodies to have a bright pop luster without becoming too big and shiny. We Were Pirates airs on the side of quirky, daring you not to smile with lyrics like, I love you / You love him / And I sort of love him cause I love everything you love. Which makes us sort of love Mike Boggs "all three of him.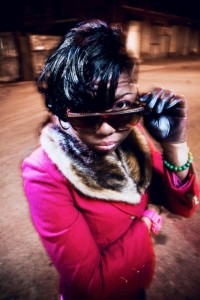 It's not often you read a rapper's blog and find a quote from William Faulkner. Or a critique of the new Harper's Bazaar cover. But then again, it's not often you come across a rapper as original as RAtheMC. In addition to being a well-read fashionista, RAtheMC is also a vintage hip hop connoisseur and a fearless freestyler and cipher participant (one video clip on her MySpace page shows her throwing down with Asher Roth egging her on from the sidelines.) Her sinister swerve recalls Missy Elliott and Lauryn Hill, whether she's spitting lyrics about discovering her boyfriend is bisexual in her remake of Biz Markie's Just a Friend or declaring Music be my first love / Maybe he my second in the byzantine What Else.
Probably RA's strongest musical showing to date is her song Nikki Boy, a collaboration with noted DC producer, Judah. Nikki Boy plays off of Toni Basil's campy hit Hey Mickey, but transforms it into a bouncing dance single that approaches the hip-pop confection of Hey Ya. It's definitely catchier than Faulkner.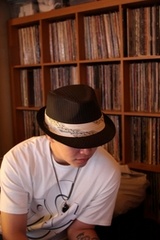 In an age where the word "producer" can just mean so many different things, it's important to distinguish the genre. In the hip-hop world, producers drive the industry by keeping an ever-growing genre replenished with new beats, songs, and sounds. Southern California-based producer/rapper/artist, d.C. is the very definition of "moving forward" in hip-hop. Although he may not be well-establish in the mainstream, d.C. has worked with independent acts all over the country (California, New Mexico, Philadelphia, New York, and even the UK), producing beats, collaborating, and otherwise transforming that "standard hip-hop" sound.
d.C. combines fresh sounds from all genres into his projects, without taking that standard "sampling" approach. Sure, he's got influences and idols. But d. C. just takes things in a new direction. After winning the Producer/Beats channel at OurStage in November 2008 with his song "Five Steps", his success continues to grow. It is clear that this producer is definitely one to watch in 2009.
In his own words, "The world is a beautiful place and making music is the only way [he sees] fit for [him] to add to its beauty." Check out all of his projects over at his OurStage fanclub.