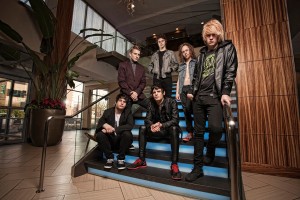 Michigan electronic-hardcore outfit I See Stars have delayed the release of their new album less than a month before the originally scheduled street date.
According to a tweet sent by Alternative Press Magazine on July 16, New Demons will now be released September 17. This is roughly five weeks later than the originally scheduled date of August 6, and at this time the band has yet to offer any reasoning to fans. Preorders are expected to launch soon.
I See Stars are rarely the types to leave fans in the dark, so expect the band to speak out soon with information regarding the change in release plans. Until then, click below to stream a remix from their recently released Renegades Forever mixtape. (more…)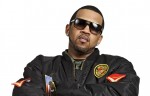 Of all the things hip hop artists are known for saying these days, you would be hard pressed to find someone as famous as Lloyd Banks who sees to have no shame in admitting when he's wrong, but that's exactly what went down last night in Waterbury, CT.
While performing to a sold out crowd, Lloyd Banks to a break from the music to explain to fans that his already overdue All Or Nothing Vol 1: Failure's No Option mixtape with DJ Drama was delayed in part because Banks scrapped his original efforts in hopes of creating something even better. "I'm my own worst critic, I'd rather you all hear this sh*t at 100%," Banks said. (more…)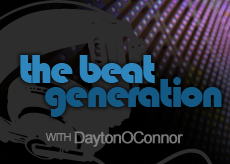 Woooooooooosh. Can you feel it (it's in the air, it's in the air? Sorry). That sudden, uplifting blast? Those sweet strains of melody floating through your speakers?
It's Sunday, the weekend's almost over and the working week is fast approaching. We still aren't quite out of winter's grasp yet, and for all we know it could be cloudy where you live. If you need a little pick me up, we're here to help. We've concocted a playlist of some of best melodic trance that OurStage has to offer.
Trance seems to be a somewhat misunderstood genre in the mainstream. Many casual listeners would have a hard time distinguishing trance from better known strains such as house, techno and electro even though some of the biggest electronic music producers in the world"like, oh, I don't know"Tiesto, Armin Van Buuren and Paul Oakenfold, all make trance music. With elements like strong melody, a dancable rhythm and tempo and frequently swathed in reverb and delay, it's no surprise that trance was once the most popular form of dance music in the world. Get into it.
And now, onto the playlist. If you like what you hear, be sure to head over to the Electronica Channel for some more.