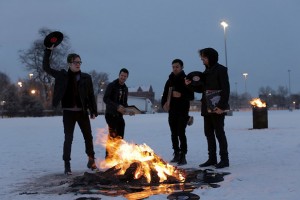 Chicago's Riot Fest has become one of the must-attend alternative music festivals of the year. 2013 will be no different, and dare I say it may even be the best year yet.
Breaking around 11pm (EST) last night, May 15, Riot Fest's initial lineup announcement includes headline performances by Blink-182 and Fall Out Boy. An additional headliner will be revealed in the weeks ahead, but as far as additional confirmed acts go, you can count on seeing The Violent Femmes, Motorhead, Sublime With Rome, Rancid, AFI, Blondie, Public Enemy, Brand New, Flag, Taking Back Sunday, Rocket From The Crypt, Bad Religion, Atmosphere, The Dismemberment Plan, Dinosaur Jr, X, Devotchka, Yellowcard, Screeching Weasel, Pennywise, The Broadways, Against Me!, Bob Mould, Gwar, The Lillingtons, Best Coast, The Lawrence Arms, Say Anything, Bad Brains, Quicksand, The Selecter, Bad Books, Mission Of Burma, The Devil Wears Prada, Saves The Day, Glassjaw, Bayside, Stars, Toots and the Maytals, Peter Hook (performing a Joy Division set!), Smoking Popes, Reggie and the Full Effect, Attack Attack!, The Dear Hunter, Maps and Atlases, Surfer Blood, Chuck Ragan, Dessa, Saul Williams, Empires, Memphiskapheles, Kitten, Peelander-Z, Touche Amore, Masked Intruder, Deal's Gone Bad, Twin Peaks, Flatfoot 56, and White Mystery.
Pretty awesome, right? Tickets start at $23 a day; the festival is being held September 13 through 15 in Chicago. Buy tickets or see the official website here. (more…)

Not many bands can say they got their start playing at burlesque shows. Of course, not many bands are like Denver, Colorado's DeVotchKa. The band's unique blend of Gypsy folk, indie rock, and punk served them well on the burlesque stage, but soon led to even bigger opportunities. In 2006, they scored acclaimed indie flick Little Miss Sunshine and were nominated for the Best Compilation Soundtrack Grammy. Several years and albums later, DeVotchKa have expanded their sonic palette once again, recording a live album with the Colorado Symphony Orchestra. We chatted with frontman Nick Urata about the unique challenges of writing for, and rehearsing with an orchestra.
OS: How did the opportunity to work with the Colorado Symphony come up?
Nick Urata: It was a long time in the works. We have close ties with principle violinist Claude Sim. He and several other CSO players appeared on our last two albums and have done many concerts with us. The CSO was looking to expand into this area and we said why not us?
OS: How did you choose which songs you were going to perform with the orchestra?  Were there some that worked better with an orchestral arrangement?
NU: I wish we could have done more, but these were the most interesting of the bunch we had complete by showtime.
OS: What kind of challenges did you encounter when rehearsing for the show with the orchestra?  Was it harder than rehearsing just as a band?
NU: Yes and no. Sometimes, things that look good on paper don't work when you put them in front of muscians, but that is obvious. Luckily, we had a very talented group and a great conductor to keep things moving along. Also, with a band, you can take as much time as you want, but with a symphony, we were up against union overtime fees, so we had to be very disciplined to get it ready by performnce time.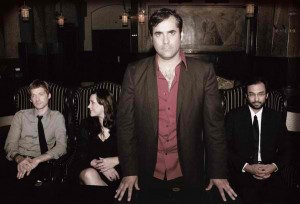 OS: Did you tailor the dramatic flair of your regular stage performance to fit this particular show at all?
NU: Well, we had to tone it down a little. There was already so much going on up on the stage, so it was very visual and the music is pretty melodramatic to begin with [laughs].
OS: Was there a kind of symbolic importance of doing a show this big with the CSO in DeVotchKa's musical hometown?
NU: For us it was very meaningful to play with the best muscians in town at a classic theatre considering we used to have to beg to play at complete shit holes. It was a beautiful thing. The Governor  John Hickenlooper, who is a big music fan and supporter of the band, came out and gave a beautiful intro. I am constantly defending Denver's cultural relevance in the press; this felt like the perfect example of what is possible and what already exists in what I think is a great and very unique city.
OS: If an up-and-coming band were considering moving to a big hub like L.A./New York or putting in more time in a smaller scene like Denver, which would you suggest they do?
NU: I can only offer my experience and those of my friends. I have done both, and they both can totally suck for an unknown band, but these are great days we live in and geography is not as important as it used to be. I always tell people who ask my advice that the best thing you can do is surround yourself with people you love to be with and put all your energy into getting your songs on tape; if you make a great record, they will find you!
Pick up DeVotchKa Live with the Colorado Symphony now!
More like this: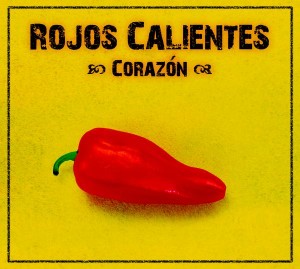 Every culture on the planet has some sort of musical history dating back centuries and, in some cases, rigorous ceremonial musical displays are still in place today. Yet while it's great for cultures to stay connected with their past through music, it's also nice to hear some musical crossover between cultures every now and then. OurStage artist Rojos Calientes does just that. Stemming from Peru to Montana to New Jersey and many places in between, this Colorado act creates a flavor of sound they call Latingrass, with influences bridging both sides of the equator. Having played numerous festivals in the West and opened for national touring acts the likes of Elephant Revival and Devotchka, Rojos Calientes seems destined to make an impact in one hemisphere or another. I recently sat down with Raul Quintanilla, Mike Huberman and Ryan Blizzard of the group to further explore the origins of this new sound.
AR: Raul, you've experienced a diverse spread of music firsthand. Who were some of your major influences in Peru and Montana?
RQ: I grew up in Peru listening to local music styles like, Huayno, Chicha, Salsa, Cumbia, Creole, Oop, etc., and I used to listen to a lot of classics of the 60's and 70's as well, especially the Beatles. In my teenage years I got into "Nueva Trova" "traditional music welded with socio-political lyrics" artist like Silvio Rodriguez and Pablo Milanes were in my tape player most of the time, and musicians/bands from Argentina like Leon Gieco and Sui Generis had strong influence in my generation. Months before coming to US a friend of mine got me a CD of Pat Metheny, who became one of my guitar heroes. Once in the US, I was introduced to the Grateful Dead and liked it, I could tell Garcia had strong folk influence, so I started to pay more attention to folk music, especially bluegrass. It was after I saw a concert of Hot Buttered Rum in Bozeman, MT, that I got more into it.
AR: Where do the rest of the band members come from? Influences?
MH: I come from NORTH Jersey, not the dirty south part… grew up listening to jam bands"Phish, Dead. Then I started listening to bluegrass in the last 10 years.
RB: I grew up in South Jersey. My parents (Old Hippies) were constantly listening to music. While most of my friends in school were listening to Dr. Dre and Snoop Dog, I was listening to Pink Floyd and the Dead. I went to college in WV. While there I started to get into acoustic music, mostly bluegrass, Americana and folk.
AR: What is Latingrass?
MH: Take bluegrass instrumentation (up-right bass, mandolin, guitar, fiddle), turn the fiddle into a viola, turn the bluegrass guitar into a nylon string classical guitar, then take North American folk styles and throw in South American chord progressions and top with some Spanish lyrics. Throw in a blender and poof.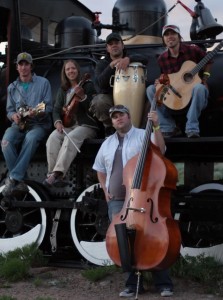 AR: Would you say you draw both musical and lyrical influences from South and North America? Or does it lean one way or another?
RQ: Musically it leans towards North American influence since 60% of the band is from the US. Hopefully it will get even with the addition of our new percussionist Pancho who comes from Mexico. Lyrically most of the original material is sung in Spanish.
AR: On OurStage, you describe Tantos Años as the song the started up the Latingrass thing. Where does the inspiration from this song come from?
RQ: Mike and I met jamming at open mics and one day he came to jam at my place with the song on guitar, played it for me. It had that sad and happy/jumpy feeling in it that I like in songs, which I saw metaphorically as a pillow for the crying I needed to do as I had just lost the girl of my dreams. So I put lyrics to it and something new came up. Memorable time.
MH: Musically it was me trying to write a bluegrass song that was not very bluegrassy.
AR: What's the musical atmosphere like high up in Rocky Mountains?
RQ: Music rules in Colorado. There are a lot of festivals going on; people always keeping an eye on festivals.
RB: No one is from here. It seems like everyone you meet up here has relocated from some other part of the country. Because of this the musical tastes are very diverse. Everyone is very receptive to all types of music.
AR: Has it been difficult for you guys to lock in without any percussion?
RQ: It was at the beginning, cause of the mix of styles.
MH: I do not think so, acoustic instruments are naturally percussive, in addition we make a conscious effort to fill in were necessary.
RB: Without a percussion player we have all had to be conscious and fill the space. I was surprised to hear how much rhythm Angie creates with the Viola. On recordings you would swear there is a wood scraper or something, but in reality it is just the viola. Since the release of Corazon, we have added a percussionist to the group (Pancho). His drumming is just as diverse as we are.

AR: What's the general vibe of your shows? Small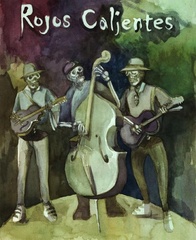 and laid back or can they get energetic?
RQ: It depends on the place. We are able to spice it up or chill it out as needed.
MH: It really depends on the venue and the crowd. We NEVER make a set list prior to a show. We try to play off the crowd. If it is a small venue and people want to sit and listen we have stuff that is on the chill side but very captivating (even though the atmosphere is mellow there is still a high energy in our performance). On the other hand if we are playing a rowdy bar and people want to dance we can turn it up a notch and BAM! Next thing you know people are hanging off the rafters! Just like our sound, our song catalog is very diverse and our live show reflects that.
AR: What's next in the works for Rojos Calientes? Any new albums coming out, tour dates?
RQ: We're trying to do a "Rojos en Vivo" CD with live performances, and I think we have material for the next one too. We are planning on touring soon at least within Colorado, and also working on being in major music festivals. We were very excited that we almost won the OurStage World Channel; it would have brought us the attention that we're looking for. People are looking for good, fresh music but sometimes is just hard to get noticed.
MH: We have been working on/writing new material for our next album. I would say we have more than half of it ready. We still need a couple more tunes, oh and some money! Playing shows continues, however we would really like to expand were we play by playing more extensively throughout CO and in the not-so-far future venturing out of state!