Fast-rising indie rock(ish) act Holy Ghost! have released a new single entitled, "Teenagers In Heat."
The first song to surface from the duo since their 8-minute fan favorite "Dumb Disco Ideas," the latest offering from Holy Ghost! feels like it could fit perfectly alongside your favorite LCD Soundsystem hits. That probably shouldn't come as a surprise, as LCD's James Murphy produced the album and signed the band to his label. Pitchfork has the premiere, so head over here to stream "Teenagers In Heat."
Holy Ghost! will release their new album, Dynamics, on September 10 via DFA Records. The artwork is also the image appearing in this article.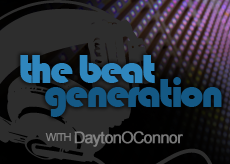 These days, the dance-punk/nu-disco/electropop/synth-rock/whatever scene is a crowded one. Between Cut Copy, Hot Chip, MGMT, the late LCD Soundsystem and countless others of their ilk, it must be hard to make yourself known in the crowd. Holy Ghost! probably understood this when they released their self-titled debut. Sure, they might have a leg up or two on some other bands in the scene. Holy Ghost! are on DFA Records, a label whose reputation goes without saying. Also, the group has been kicking around for some time already, releasing a string of singles and an EP since 2007. As far as "new" or "debut" artist go, they're in a unique position; they're a New York City band that has watched their local sound go global over the past few years. What was once the purview of the hip set, the kids in the clubs and discotheques is now a hot, popular sound. The stakes are higher.
So kudos to Holy Ghost, then. On their debut, Holy Ghost!, the group (made up by production duo Alex Frankel and Nick Millhiser) come off as the definition of poised"their music buffed to a shine. They've taken the time to hone their craft and it shows. Every delay effect, every high-hat hit,  comes off as being right where it should be. This is not the drippy psych synth of MGMT, the flamboyant, grandiose electro of Cut Copy or the careening, splashy pop of Phoenix (all bands that Holy Ghost! have remixed in the past). Holy Ghost! is polished, reverential and somewhat understated in their approach which is a breath of fresh air.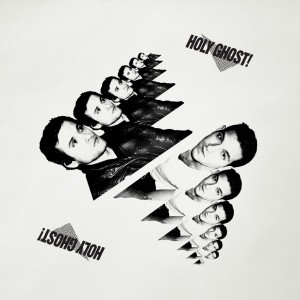 The album starts off with "Do It Again" which sets the tone well for the rest of the record. The '80s are strong in this one as the beat pulsates along and "something's going on but I don't know where" as we "put the windows down, scream it out, really tune it out". The track would make for good music to listen to while cruising in a top-down Delorean, if only such a thing existed. Lyrically, Holy Ghost! is suitably nervy with a narrator often speaking to some paramour who's intent we can only question. The songs often imploring the listener to "do it again," and or wanting to go back and "change it all". The songs themselves, dancey and melodic (as they should be) also come off as tightly wound and occasionally claustrophobic. Take the opening of "Hold On", with drums borrowed from disco circa '79, hand claps and oodles of synth delay. All that and it's dripping with tension.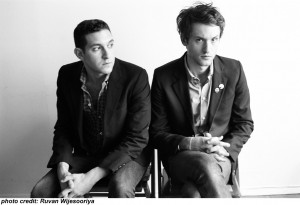 Their aforementioned reverentialism is another wrinkle which adds to the groups appeal. The record features guest spots from the likes of Luke Jenner (lead singer from The Rapture), contemporary blog darling Penguin Prison and the legendary Michael McDonald. Yes, Steely Dan, The Doobie Brothers, that Michael McDonald. What's even more of a testament to Holy Ghost! is how natural all these singers sound on their tracks. Like on "Some Children" with McDonald owning the hook and a full choir moving in and out of the mix.
Frankel and Millhiser don't let their zealousness or their craft get in the way of wanting to make their audience move. "Wait and See", "Hold My Breath" and "Jam for Jerry" all are all well crafted dance gems. "Jerry", the highlight of the record, is the busiest and swingingest production and also acts as an a rather touching ode for late drummer and friend of the band Jerry Fuchs. "We dropped our records at the scene" the song goes, "writing numbers on our hands/ out of batteries/ called the cops called a car/ called up friends called up relatives still in the dark".
Holy Ghost! – Jam For Jerry by Posh Magazine
So it's fair to say that Holy Ghost! cover a lot of bases. The group has a lot of potential and here's hoping that they don't take another four years to pound out a followup. One has to wonder how the band behaves in a live setting (this reviewer hasn't had the pleasure of catching them in person). With a full backing band in a small club and a dedicated audience ready to move, I'd have to imagine that Holy Ghost! would make you sweat.
Holy Ghost! is on tour now with Cut Copy. Check out the tour dates here. Stream the full album on the band's site or download the record from iTunes.