The road has been rough for Southern rapper, Yelawolf, whose Interscope debut, Radioactive delivered less than stellar sales and prompted his label to drastically diminish its promotional support. Health problems plagued the emcee as well, with a ruptured spleen delaying both his sophomore album and a much-needed promotional tour. To make matters worse, he's currently not very happy with his label situation.
I don't fuckin' know anybody up there, not no one. I've never fuckin' walked up in the building. The couple of people that I do know are friends of mine and that's it, he told HipHopDX.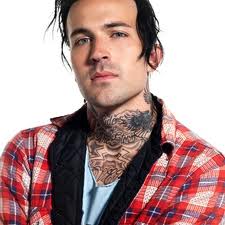 They obviously can't have their hands on everything"there's a lot of fuckin' artists under the wings of a big label like that, so when you become part of a label or a situation that fuckin' massive, you have to just really be smart about how you handle your business and make that your team in on-point with everything single thing and you're paying attention to every single detail. If you lose that, then sometimes you get caught up.
Despite the difficult circumstances, the Alabama native has released two mix tapes; The Slumdon Bridge and Heart of Dixie. If all goes accordingto plan, he'll do another mix tape with Travis Barker and Big K.R.I.T. He's also set to drop his sophomore album, Love Story along with a sequel of sorts, Trunk Muzik Returns. He has had to take his business into his hands, but it's been a reluctant transition.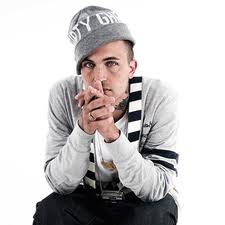 I just don't want to fuckin' do business, man, what the fuck. I'm a rapper, I'm an artist. I pay my manager to handle all that shit. I don't even like talking like this, I feel like a nerd to even be bothered with the business of it, he said. I want to be creative. I don't want to worry with this shit. I want to fuckin' make my music and tour and do what I do. Unfortunately, you have to pay attention to it, and that's kinda like what I've been forced into this past couple years. All of that like, pent-up, 'What the fuck is going on?!' type of shit is gonna be coming out in my music and everything that I do. Even with the bad, it's really fueling everything that I'm doing in a positive way because it's only making me hungrier.
Machine Gun Kelly is ready to release his debut album, Lace Up in August. Last week, he revealed his thoughts on the first LP he'll release from the house that Diddy built, and promised some serious support from collaborators like DMX, Bun B, and Tech N9ne among others.
I got legends on there. DMX. Me, Tech N9ne, and Twista on one track, the song everybody wanted to hear. Fuckin' Eminem, I'm just playing. That would have been certified platinum¦Bun B. Everyone's really like legends, he told VladTV.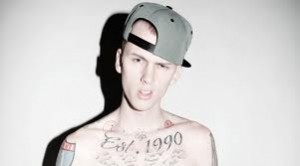 Lace Up is a lifestyle. Everything I stand for, it's everything my fans stand for.  It's tattooed on our bodies for life. It's something I will never explain to the general public because it's something beautiful that you have to discover for yourself. You have to find your own meaning in it, he said. "But the album is definitely one of the best albums of the decade and will be a problem at The Grammy's 100 percent. Regardless if my singles haven't taken off the way that we wanted them to it's all a part of the journey because I believe that because I never caught that quick-winded hype I'll be around for a long, long time."
Once pitted against each other as competitors, it seems these two emcees have more in common than their skin color and affinity for rhyming.  Yelawolf and Machine Gun Kelly will be wowing crowds with new music at Guerrilla Union's 'Rock The Bells' Music Festival in August.