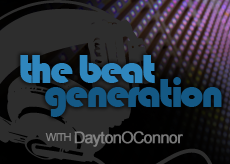 You'd think that once a genre breaks into the mainstream, you'd be able to listen to it and tell someone what it is. I mean, what other genre could get coverage in a major online publication that admits that it doesn't even know what the genre is in the title of the article? Dubstep has been growing in popularity for the past decade but has really come into its own, in the past three years. Most people in college will probably recognize dubstep as that REALLY LOUD bass-heavy dance music they've heard at some frat or house party or club venue. Also known as "wobbles", this music is made to make you nod your head. But that's not all there is to dubstep, although you would be forgiven for thinking otherwise.
The roots of dubstep can be traced back to UK Grime rap and 2-Step, growing out of the darker elements of drum and bass music in London. The earliest song to be released with many of the characteristics of the sound would be "Charly". The sound of early dubstep reflects its urban origins; dark, claustrophobic and nervous created via very heavy subbass. The genre even had something of a home base in its early days. Big Apple Records, based in Croydon, South London, was a record shop specializing in jungle, techno and drum and bass releases throughout the 90s. It began to become the heart of the scene with Dubstep musicians Skream and Benga both working in the shop by day and DJing by night. At least one journalist also conjectured that dubstep had a parallel relationship with rising Ketamine use in the UK. Woah man, drugs and music? Slow down, you almost lost me.
Around 2002 and 2003, the term dubstep began to be thrown around to describe this new dance music. With the name came a jump from local scene to regional flavor and then quickly to national prominence. Much has been made as to how quickly dubstep has come to prominence. Probably doesn't hurt that the music started out in one of the biggest and most international cities in the world.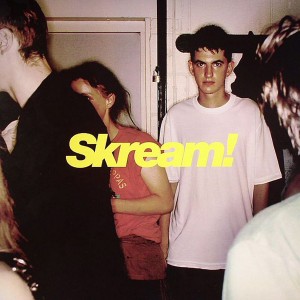 Skream is a name that keeps coming up time and again through the growth of the genre. The release of his self-titled Skream! in 2006 with the unexpected UK hit "Midnight Request Line" proved to have a great deal of crossover appeal.
Skream Midnight Request Line by ieseala
House producer Deadmau5 also debuted his first release in 2006. While not a true dubstep adherent, singles like "Strobe", "Ghosts N Stuff " and "Faxing Berlin" would prove popular to listeners on both sides of the Atlantic and introduced Americans to music like dubstep. Some wobbles here and there but very melodic and very digestable. Side note: Deadmau5 has started releasing little dubstep experiments on his Soundcloud page and through his Facebook as well. We've posted one below for your immediate listening pleasure.
The 2007 release of Burial's Untrue, maybe the single most important release for dubstep up to that point if for no other reason than the reviews it received when it came out. Getting positive write-ups almost everywhere, it has since appeared in the Top 10 releases of the decade lists in FACT Magazine, Stylus Magazine and, most notably, placed Number 3 on Resident Advisor's Top 100 albums of the decade. This brought to dubstep something is was sorely lacking prior; critical acclaim. No longer just the music of club kids and the tastemakers, Untrue proved that not only did dubstep have a dark, gritty, urban soul, but it could also have a brain.
Currently dubstep is bigger than ever. Rusko might have collaborated with Britney Spears on her latest album ("Hold It Against Me" definitely has a bass drop around the 2:40 mark), all around hip guy Diplo released a dubstep collection late last year and the Internet is polluted with a dubstep remix of every song ever made. The genre is not just an internet/pop culture phenomenon, however. For all the critical support as of late, perhaps the highest profile champions were the late legendary BBC Radio1 DJ John Peel and fellow BBC Radio DJ Mary Anne Hobbs. So outside of the basic characteristics of sound, dubstep has had one other stylistic attribute since it has come into greater prominence: it is a genre which exists nearly equally in both the mainstream and in the underground. For a form of music with such a large, young and dedicated following, with write-ups in major publications for years it was, at least until this moment, out of step with the greater continuum of mainstream music and culture in the US. It's just too dirty for most people. Which, of course, is part of the appeal.