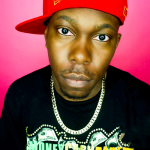 Dizzee Rascal is prepping to release his monstrous new album The Fifth this Summer, but first he gives us a single and music video that you will want to play at full volume.
"H-Town" was shot in Houston, Texas over NBA All Star Weekend with help from Bun B, Trae The Truth, Truck Buck, and The Trill Gladiators. Produced by Oligee and turntable wizard and A-Trak. You can stream the video below.
Speaking on the track, Dizzee said, The collaboration for this song started with Bun, I came to Houston and had a good time and it stuck with me, I was doing a mixtape at the time and I ended up writing about it and recorded it, I sent it to Bun and he got on it straight away. When I came to Atlanta to record the album I saw Trae in the studio and we decided to do the video. (more…)
April has potential to be the month that Hip-Hop finally reigns supreme at OurStage. We always see great artists in the Hip-Hop top 10, but they rarely make it to the grand prize. Now, with Bow Wow as our host, we expect to see some major activity and an even higher quality of entries in the Hip-Hop channel.
Scroll through the OurStage Hip-Hop archives and you'll find tracks with infectious beats and great effects, but it is harder to find those mind-twisting lyrics and lip-numbing raps. The Hip-Hop industry as a whole has put so much emphasis on club mixes and heart-pounding beats that few tracks can survive on their raps alone. We found several brave rappers in our charts and want to see more that will impress our celebrity host.
Get an earful of what OurStage rappers have to offer and upload to the Hip-Hop channel hosted by Bow Wow if you think you have what it takes to compete. No matter how good we think our rappers are, we are hard pressed to find anything as impressive as these 16 bars from Dizzee Rascal. Find more freestyling at AOL Music and keep judging in OurStage Hip-Hop to find the next best lyricist.