When the rolls of power-pop royalty are read, before one can go back to early-˜70s ur-power-pop bands like Big Star and Badfinger, you have to hail the genre's late-˜70s/early-˜80s heyday. Among the handful of acts whose names are invariably invoked in that context"Cheap Trick, Dwight Twilley, The Knack, The Rubinoos, etc."Shoes are always near the top of the list. The Zion, IL band is considered by the cognoscenti to be one of the quintessential bands to combine melodic pop hooks with urgent rock & roll momentum. Their discography boasts stone-cold classic albums like Black Vinyl Shoes (1977), Present Tense (1979), and Tongue Twister (1980), and most of the rest rate just a step behind them. But Shoes released only one new album in the ˜90s, 1994's Propeller, and haven't really been heard from since, until now.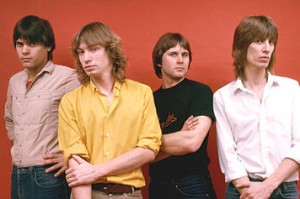 Ignition, the first record to feature new Shoes material in 18 years, will be unleashed on August 14. It features all three original Shoes: Gary Klebe and brothers Jeff and John Murphy, all of whom have always made equal singing/songwriting contributions to the band's albums. In fact, a key aspect of the group's sound is the way the members' individual styles blend together to create a true collective identity. Jeff Murphy says it comes from the fact that Klebe and the Murphys all learned their instruments between ˜73 and ˜74 specifically to start Shoes. That's part of why we communicate so well with each other, Jeff explains, adding the striking admission, We still don't know anything about music. We can't read music, we don't know what proper chord structure is, or scales, or any of that. But we learned together, so we're all in the same skill level. We speak the same language."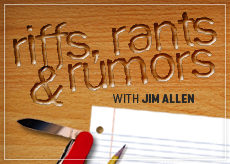 There are few clichés in the rock world as hoary and dust-laden as the return to form, a phrase that's most often employed by artists well past their expiration date desperately trying to recapture their glory days. But when Smithereens drummer Dennis Diken uses that well-worn term to describe his band's new album, it's quite literally true in a number of ways.
For one thing, Smithereens 2011"the title seemingly a play on the New Jersey-bred band's third album, Smithereens 11 (itself a play on the film Ocean's 11)"was produced by Don Dixon, the man who helmed The Smithereens' classic 1986 debut album, Especially For You, and its follow-up, the great Green Thoughts, after putting R.E.M. on the map by co-producing their first two albums. It's also the first new batch of Smithereens tunes since 1999's God Save The Smithereens. It's not that the band has been idle over the last decade-plus, though"far from it. Led by the brooding baritone of Pat DiNizio, The Smithereens had carried the torch of ˜60s British Invasion influences through the second half of the ˜80s, when such things weren't exactly in vogue, and two decades later they came full circle, cutting a string of tribute albums honoring those influences.
The 2007 album Meet The Smithereens! was a song-for-song recreation of The Beatles' first US album. I guess we had the idea to do something to commemorate the 40th anniversary of 'Meet the Beatles!', Diken remembers, So we came up with 'Meet the Smithereens'. That one did so well for us that I guess it inspired us to continue. It was kind of like being in our basement as kids and playing along with our favorite records. The next year, the band unleashed B-Sides The Beatles, covering the flipsides of classic Fab Four singles. And in '09, the tributes turned into a trilogy with The Who homage The Smithereens Play Tommy. For Jimmy [Babjak, Smithereens guitarist] and I it was a big deal, says Diken, Because it was the 40th anniversary of Tommy. Jimmy and I played together in high school, and our meat was The Who at the time. Tommy was a big record for us. In fact, that project led to the band's appearance at an all-star Who tribute at Carnegie Hall. That was an honor to play there, enthuses Diken. That's one of those venues I was always hoping we could play. It really was a thrill.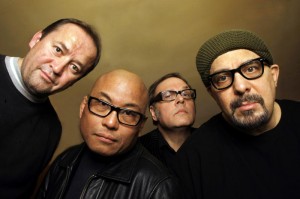 But in the midst of all this, where was the long-overdue batch of new Smithereens songs? We were trying to get it together to do an original album at one point during that period, explains Diken, And Don Dixon said ˜Let's do it!' Don did our first album so there was a real kinship with him¦he's a very organic producer, he knows what it's like to play in a band. He kind of lets you do your thing and seasons to taste. In the process, he will make very prudent suggestions for our arrangements. He's an old friend, he's a guy that we trust, and it was like stepping into an old comfortable shoe. This approach led to a vibrant feel for Smithereens 2011. We were coming up with some fresh ideas in the studio and we could almost read each other's minds, Diken says, It made for easy going. I think that free-spirited atmosphere and attitude and the fun we had comes through on the recordings.
Another aspect of recapturing the classic Smithereens sound had to do with letting the riffs and rhythms bounce off some familiar old walls while trying out the new tunes. We chose to return to a rehearsal studio that we used when we were working up material for 'Green Thoughts', explains Diken, A place on the Lower East Side called Tu Casa. We started going there in '86 or '87, and lo and behold the place is still there. The familiarity of that, and the old home feeling of it, was a boon to the recording.
From the bittersweet sentiments of opening track Sorry to the garage-rock riffs of closing cut What Went Wrong, Smithereens 2011 should resonate with anyone who ever had seminal Smithereens tunes like Behind The Wall of Sleep or A Girl Like You stuck in their head. Some folks have told me when they heard even the downbeat of the first song from the new album, right from the first chord you can tell that it's the Smithereens says Diken. To me that's a real compliment, if you're fortunate enough to have a sound you can call your own that's identifiable. The sound we make is the sound we make¦when we come together the noise that comes out is wholly ours. It's all in the fingers, all in the heart"it just comes out that way. It's always us.
As far as the contributions that come from Diken's end, it should be noted that he's more multifaceted than many rock drummers. For one thing, his 2009 solo debut, Late Music, is a critically-lauded orchestral-pop adventure that evokes a Pet Sounds-era Beach Boys vibe. That whole project really was started in the ˜90s, Diken reveals. A lot of those recordings were just glorified demos. It was a whole other chapter of stuff that I was involved in. It was a bunch of songs that I wanted to get out but I just never focused on finishing them up until somebody kicked my ass hard enough. He didn't limit his songwriting to Late Music, though; while DiNizio is the band's primary songsmith, Diken had a part in the songwriting process on the Smithereens' latest album as well. I contributed a hook to one of the songs, and the song ˜Turn It Around' is mostly mine, he says. Jimmy wrote most of ˜One Look At You,' and there were lyrical collaborations on this record, there was more of a kind of think-tank approach to this album, we all knocked heads pretty good on this one.
When he's not knocking heads with his bandmates, Diken keeps busy by gigging with a wide range of other artists. I was playing recently with [CBGB-era punk trailblazers] Sic F*cks. It's really funny because I was asked to be their original drummer in 1977. I didn't join back then for whatever reason. When their other drummer couldn't make it, they called on me. Diken has also drummed with everyone from ˜60s girl-group goddess Mary Weiss of Shangri-Las fame to alt-country songstress Amy Rigby. I love to play, he says simply, And if I'm around I love to do all kinds of projects. Those other projects include penning liner notes for reissues of some of his ˜60s faves, like The Lovin' Spoonful, and DJ'ing on renowned free-form New Jersey radio station WFMU. You only go around once, Diken says of his busy agenda, You might as well have some kicks.