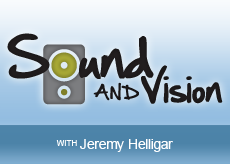 Back in the day, every major female pop star had one: a male pop star (or two, or three or more) who loved her"at least on the record and on the charts. Over the years,
Barbra Streisand
had
Neil Diamond, Barry Gibb
and
Bryan Adams. Diana Ross
had
Marvin Gaye, Lionel Richie
and
Julio Iglesias. Olivia Newton-John, Linda Ronstadt
and
Stevie Nicks
had their pick of men (
Andy Gibb, Don Henley, Aaron Neville, Tom Petty
and
John Travolta
, among them.)
Whitney Houston
had
Teddy Pendergrass, Bobby Brown, Enrique Iglesias
and
George Michael. Madonna
had
Prince. Celine Dion
had
Peabo Bryson
and
R. Kelly. Mariah Carey
had
Luther Vandross
, and so did
Janet Jackson.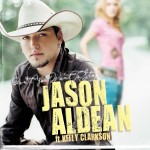 But where did the love go? Though there have been scattered duet hits in recent years (
Jordin Sparks
and
Chris Brown
's "No Air,"
Ciara
and
Justin Timberlake
's "Love Sex Magic"), they are fewer and much farther between. On the Billboard Hot 100 dated March 19, 2011, "Don't You Wanna Stay,"
Jason Aldean
and
Kelly Clarkson
's country chart topper, was the only traditional male-female duet, way down at No. 34.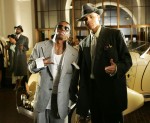 I'd say that part of the blame lies with the faltering power ballad, which isn't the chart force that it was in the days when Celine Dion ruled the airwaves. Consider pop's leading single males: Both of
Usher
's and Enrique Iglesias's two recent Top 10 Hot 100 singles have been not ballads but dance-oriented collaborations with rappers and, in the case of Usher's "OMG," Will.i.am. Chris Brown's comeback-in-progress also has been harder-edged and boosted by male guest stars like
Lil Wayne
and
Busta Rhymes
, and of
Justin Bieber
's two Top 10s to date, neither has been a ballad, both were with rappers.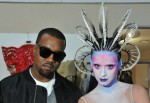 But it's not just about what the public seems to want" it seems to be what the artists want, too. Why play the conventional good girl, duetting with Usher or Iglesias, when it's so much more fun being bad? In the past year or so, both
Rihanna
and Katy Perry have gone Top 10 with rappers (
Eminem
and
Drake
, and
Snoop Dogg
and
Kanye West
, respectively). Meanwhile,
Ke$ha
went there with electronica hipsters
3OH!3
(after scoring her first hit riding shotgun with
Flo Rida
), and Beyoncé and
Lady Gaga
got there together.
As for the guys, boy-on-boy (or boys) rule:
Bruno Mars
with
B.o.B
and
Travie McCoy, Jeremih
with
50 Cent
, Usher and Iglesias with
Pitbull
, Iglesias and Bieber with
Ludacris
. If it were 2001, Iglesias, or
Ricky Martin
, probably already would have zipped up the charts with Katy Perry and/or Rihanna on his arm. But it's 2011, and just as every good girl wants a bad-boy rapper by her side, it seems the hit-making males would rather roll with the rough boys than mush it up with the ladies.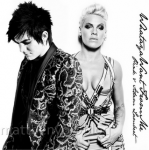 Will the power ballad survive the current disinterest in them? Can singing couples make a comeback? I'd be surprised if they didn't. Pop music is cyclical, and if Jennifer Lopez can rise again, so can love (which, incidentally happens to be the title of J. Lo's upcoming album, minus a question mark). All it needs is the right tag team to deliver it back into the public's good graces and up the charts. I'd pay money to hear
Pink
and
Adam Lambert
together, but would the masses buy it? I'm not so sure, but wouldn't it be just like them both to try and find out?