If you're like 99.9% of the population, the words Deep Purple instantly evoke the quintessential classic-rock power-chord riff that drives Smoke On The Water. Secondarily, the stratospheric wail of Ian Gillan screeching out the chorus of Highway Star might leap to mind. Both are to ˜70s rock what the lion's roar is to MGM, and they make it immediately clear why Deep Purple has always been revered as one of the bedrock bands whose hard-rock tonnage paved the way for heavy metal (In it's day, it was considered heavy metal). Given this knowledge, you might feel confident in knowing all one needs to know about the band. You'd be wrong.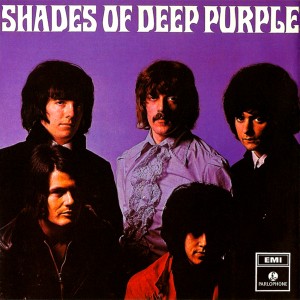 Long ago and far away, back in the days of paisley and patchouli, there was another Deep Purple. Today it's commonly referred to as the Mk. I version of the band. And while it included three-fifths of the classic ˜70s lineup, it was a different beast entirely. Keyboardist Jon Lord, guitar hero Ritchie Blackmore and drummer Ian Paice were all on board for the original incarnation of Purple, but instead of Gillan's piercing wail, Deep Purple Mk. I boasted the low, soulful tones of Rod Evans, while Nick Simper occupied the bass chair rather than Roger Glover, and instead of chugging, chomping, hard-stomping proto-metal, they played a progressive-pointing brand of psychedelia.
In fact, the psychedelically inclined version of the band made no less than three albums between 1968 and '69"Shades of Deep Purple, The Book of Taliesyn and a self-titled third outing. In the US, these releases have largely been swept under the rug, which is ironic, considering that ˜60s Purple's greatest success by far was in America, where they scored three chart hits, most notably a churning cover of roots-rocker Joe South's Hush. In fact, more people probably know that song from the Deep Purple version than the original. Nevertheless, all three albums have been languishing in obscurity for years, remaining out of print and all but forgotten by the world at large. Thankfully, the balance of rock & roll history can be restored to its proper position at last, with the Eagle Records reissue of Deep Purple Mk. I's entire output, expertly remastered and featuring a brace of bonus tracks.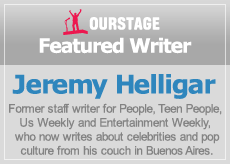 Another year, another batch of deserving, long-overdue and not-so-worthy nominees for induction into the Rock and Roll Hall of Fame. This cycle, the biggest mystery doesn't involve the ones they omitted but the legend they finally got around to recognizing. After 22 years of eligibility, Neil Diamond made the short list for the first time.
What took them so long?
Steely Dan, John Mellencamp and ZZ Top"great acts all and all short of legendary" already have secured their Hall of Fame spots, and the powers that be in Cleveland are just getting around to noticing the glaring absence of Diamond? I love the video for "Legs" as much as any child of the '80s, but in what universe does the ZZ Top songbook hold up to that of the guy who wrote such classics as "I'm a Believer," "Girl, You'll Be a Woman Soon" and "Red Red Wine"?
As for his fellow first-time nominee Bon Jovi (Alice Cooper, Donovan and Dr. John also made their short list debuts), sure they had a lot of hits and continue to sell respectably, but have they influenced any kid with a guitar and a song in his (or her) heart since hair metal went out of fashion? Oh, and where are the nods for Electric Light Orchestra and Roxy Music, a band that helped define '70s glam rock while paving the way for the New Romantic movement led by super '80s groups like Spandau Ballet and Duran Duran?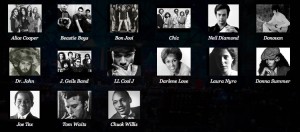 Did the ELO and Roxy nods go to LL Cool J, a surprise nominee (to me) who is barely in his 40s? He started out with a big bang in the mid '80s for sure, and he was rap's first solo star, but the quality of his output went into steep decline after "Mama Said Knock You Out," as he became more hitmaker than visionary. Now he seems to have set aside his creative pretensions in favor of a comfortable middle age on prime-time TV as the star of NCIS: Los Angeles. Though he deserves to be demerited for going from gangsta to hack, I'd let him in over Bon Jovi and Donovan, but only if Beastie Boys, nominated for the second time, get in too.
The late Laura Nyro is also a return nominee for inclusion into the (mostly) boys club, and I'd say it's time to let her in when the Class of 2011 inductees are announced in December and feted at the ceremony next March 14th. Ditto the queen of disco Donna Summer, a second-time nominee. But where pray tell are the nominations for Linda Ronstadt, who helped define mainstream rock in the '70s and has been eligible since 1994, and Dionne Warwick, a '60s legend without whom the Burt Bacharach/Hal David songbook might be just another bunch of songs? (Maybe the latter's psychic friends can look into it.) Dusty Springfield had to die to get in in 1999. Let's hope the Hall of Fame doesn't make the same mistake (twice) again.
Jeremy Helligar is a former staff writer for People, Teen People, Us Weekly and Entertainment Weekly, who now writes about celebrities and pop culture from his couch in Buenos Aires.