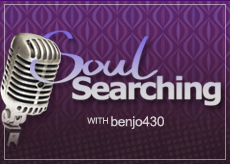 As a classically trained vocalist, and self-taught pianist, Orlando Dixon brings flair and style to the stage. He works hard to mirror the greats such as Donny Hathaway, Sam Cooke and John Lennon. But his own style comes out strong as he begins to establish himself in the industry.  Dixon is currently promoting his Mixtape series In My Element"an original collection of music.
After winning the grand prize of Disc Makers' Design Studio Cover Search Contest, he went on to become a finalist in VH1's Songwriting Contest. In addition to these notable accomplishments, Dixon has shared the stage with renowned artists such as Lalah Hathaway, Paula Cole and Philip Bailey of Earth Wind and Fire.
Don't Give Up On Us is one of our favorite Orlando Dixon Tracks. It's super catchy and fun to listen to. We posted the track below to stream so that you can tell us what you think! After listening to that, check out his cover of Robin Thicke's "Lost Without You".