Tonight, "Rise" Competition winner Jitta On The Track will make a triumphant return to his hometown of Hartford, Connecticut to play Hot 93.7's Hot Jam. The last time Jitta was in CT, he was packing his bags and hopping on a flight to join Drake on the Club Paradise Tour (by the way, did you see this?). Since then, Jitta's been chilling with rap royalty, getting interviewed by MTV, and performing on the Club Paradise stage with some of the biggest names in hip-hop.
In honor of Jitta's homecoming, we headed down to Hartford today to spend some time getting to know more about his experiences on tour and how this experience has changed his life. Check out some behind-the-scenes photos below and look forward to our exclusive interview, coming soon!
Tonight, "Rise" Competition winner Jitta On The Track will take the stage in Washington D.C. Check out this video of Jitta right before he arrives at the arena.
With a couple of days off from the Club Paradise Tour, Jitta decided to spend the last few days exploring the nation's capital with his crew. Check out these snapshots from Jitta's travels around DC and stay tuned for more updates from the tour.
Be sure to follow OurStageLive on Instagram for exclusive behind-the-scenes photos from Jitta at the shows, on the bus and around the country!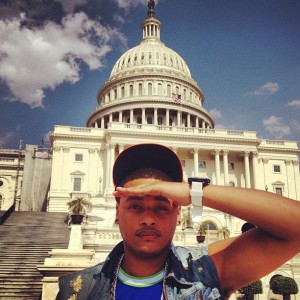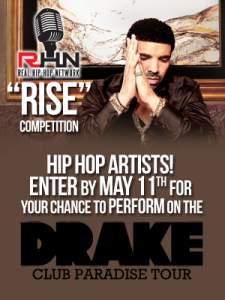 Artists must be eighteen (18) years of age or older at time of entry and must reside within the forty-eight (48) contiguous United States. Only submission materials that are determined, at the sole discretion of the Sponsors, to be classified as Alternative Hip-Hop, Hip-Hop, or Rap as defined on the OurStage FAQ's will be deemed valid entries.