Substance abuse has been a consistent theme within the world of music, and the media hype that surrounds the artists who get involved with drugs is constant. Bashed hotel rooms, cancelled tours, multiple arrests… the list of tabloid headlines stemming from the topic is limitless. Now, there are very unique relationships between drugs and media in different genres, in the way that artists approach illegal substances and in the coverage that major newspapers and blogs choose to give these incidents. Some try to stay away from the public eye as much as possible, others can't help but stumble into the limelight. But how does this relationship actually work?
Sex, drugs, and rock n' roll
Not only does the media constantly cover the antics of rock stars, but the musicians themselves seem to go out of their way to remind us of their ridiculous lifestyles. From Iggy Pop's bloody paintings to Michael Todd's arrest after holding up a pharmacy, the self-destructive lifestyle has been well-documented throughout the history of rock music. Many have even written anthems about their preferred method of addiction. Unfortunately, this widespread abuse has led to the untimely passing of many artists who still had many years of creative output ahead of them (see the 27 Club). It comes to no surprise to us that rock music and drugs go hand-in-hand in the press: it's almost a required vice to be considered a true rock star.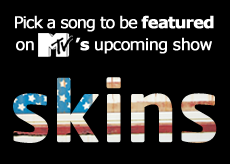 Fans, it's that time of the month again. The MTV Score SKINS Music Project Competition is entering the home stretch in order to give the top ranked artists in the channel a shot at getting their original song featured on the upcoming season of MTV SKINS.  In case you hadn't heard, SKINS is a smash teen drama"following a group of teens as their lives are caught up in the world of love, sex and drugs"that originally made big waves in the UK. MTV is bringing the show across the pond with a fresh cast of characters, and are looking for great original music to accompany the show. This is your chance to help break your favorite up-and-coming artist to the masses by helping them get their song broadcast to millions of viewers across the US. All you need to do is JUDGE! Head to the channel now and vote for your favorite OurStage artist. You might just find some great new music along the way.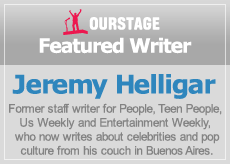 The food isn't nearly so palatable as the pricey gourmet offerings on the menu at the Ivy. The accommodations are nowhere in the comfort league of the Four Season's posh slumber chambers. And let's not even get started on the ablution facilities. But apparently, Lindsay Lohan just can't get enough of the Century Regional Detention Facility in Lynwood, CA.
Just a month and a half after being released following a two-week stay that was 76 days short of her sentence for violating the terms of her probation, Lohan announced via Twitter that she might be headed back for an encore visit.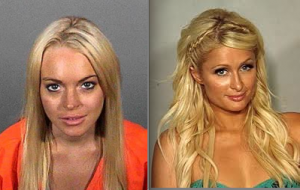 "Regrettably, I did in fact fail my most recent drug test and if I am asked, I am prepared to appear before judge Fox next week as a result," she tweeted. If she does return to jail, perhaps she can bunk with Paris Hilton, who also could become a prison two-timer (this time for a full year) if she gets arrested for anything besides a minor traffic violation in the next year. Those are the terms of her probation after pleading guilty to two misdemeanors to avoid being convicted of felony cocaine possession.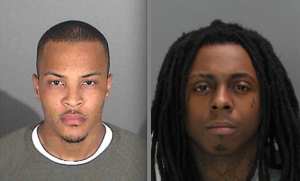 They're not the only two stars with an apparent taste for prisonwear. Rapper T.I., who spent ten months in custody for trying to buy multiple machine guns with silencers, might be headed back to jail following his September 1 arrest on drug charges. Let's hope that Lil' Wayne, currently serving a one-year sentence at Riker's Island in New York City after pleading guilty to gun possession, is smart enough to stifle any criminal urges after his scheduled November release.
Meanwhile, on the other side of the pond, George Michael was sentenced on September 14th to eight weeks in the slammer for driving while under the influence of drugs. The good news for Michael?  His ass, so perfect and perfectly displayed in the "Faith" video all those years ago, has gone south in the nearly quarter century since. None of his inmates will be singing "I Want Your Sex" and directing it at him.
Jeremy Helligar is a former staff writer for People, Teen People, Us Weekly and Entertainment Weekly, who now writes about celebrities and pop culture from his couch in Buenos Aires.