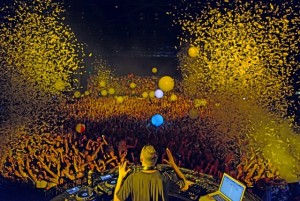 Greetings OurStagers. We have some exciting news for the producers and EDM-ers among you. For the first time ever we have expanded our Electronic channels to include the following genres; House, Electro, Dubstep, and Downtempo. EDM has gone through a major facelift since its last time in the spotlight during the 90s and we think our channel selections reflect that. The channel definitions are as follows, and be sure to check out the examples of the type of music appropriate.
House – House music is a subset of EDM that must be built off of a 4×4 drumbeat. Slick productions and euphoric feelings should be primary elements of the music submitted here. Everything from Avicii style progressive-house to Richie Hawtin style tech-house is appropriate.
Electro – Unlike our House Channel, there is no required drumbeat for Electro (but keep your 2×4 productions in the Dubstep Channel). Electro submissions should be more aggressive in both style and substance than their House counterparts. Due to the ever-changing landscape of EDM, most upstart genres like moombahton and trap will be appropriate here. Think artists like Justice, Zedd, and Dillon Francis.
Dubstep – Dubstep has morphed and changed drastically over the years, so submit any of your tracks that follow the half-time rhythmic pattern that has become the universal constant of the genre. Whether your music focuses on the deep sub-bass sounds of London or the machine-like sounds of the U.S., Dubstep is the channel for you. Anything from Skream to Skrillex would be appropriate here.
Downtempo – This channel is for any and all electronic music that falls below the intensity level and tempo of club music. Whether you produce chilled-out lounge beats or minimal deep house, your submissions are welcomed here. Artists such as Chris Page, Gramatik, and Daniel Portman would definitely come hang out in our Downtempo Channel.
We hope to expand even further as we grow our EDM community. Please give us any feedback at community@ourstage.com.