One of the best releases of 2012 to date is Boys Don't Cry, an album of covers recorded by Anglo-Pakistani singer-songwriter Rumer (nee Sarah Joyce). As a vocalist, Rumer is soothing and smooth, strictly middle-of-the-road enough to earn her an invitation from U.S. President Barack Obama to perform at the White House in May, the month her album came out " but that's not to say she doesn't have a slightly subversive streak.
After all, who chooses to release a collection of remakes for their second full-length studio album. (Rumer's 2010 debut, Seasons of My Soul, earned her widespread acclaim, two Brit Award nominations, and a platinum certification in the U.K.)
Then there is the theme of Boys Don't Cry (whose title was not inspired by The Cure song, which is not among the album tracks): Everything on it was written and performed by male artists in the '70s. Somehow Rumer makes quintessentially guy songs like Ronnie Lane's "Just for a Moment" (about an instant of clarity in a drunken haze) and Neil Young's "A Man Needs a Maid" (title: self-explanatory) sound strong enough for a man but made for a woman.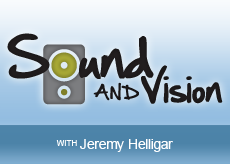 "Have you lost your mind?!"
That's the thought bubble I could have sworn I saw spring from my friend's head several weeks ago when I mentioned that my all-time favorite remake is Aretha Franklin's 1971 Sunday-morning-at-the-pulpit rendition of "Bridge Over Troubled Water." "You mean her version isn't the original?" he asked, totally floored. No, she borrowed it from Simon & Garfunkel, who had hit No. 1 with it the previous year, and never gave it back.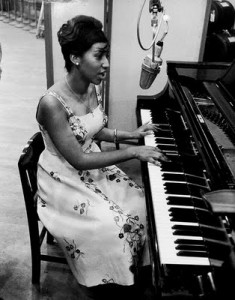 Every time I think of Franklin and the crafty way she used to take ownership of other people's hits (Dionne Warwick's "I Say a Little Prayer," Ben E. King's "Spanish Harlem" and most famously, Otis Redding's "Respect"), I remember a story Dusty Springfield once told me. Franklin was originally offered "Son of a Preacher Man," and when she turned it down, Springfield snatched it up. Shortly after Springfield's version hit the Top 10, she met Franklin for the first and only time in an elevator. Franklin walked in, put her hand on Springfield's shoulder and simply said, "Girl." Not another word. "I just about fell out!" Springfield told me, still in shock and awe decades later.
Franklin eventually recorded "Son of a Preacher Man," and Springfield so liked what Franklin did to her hit that she began performing it in concert Franklin style. And that, folks, is what you call running off with someone else's song. (For the record, I prefer Springfield's original.) Now, here are ten other cases of musical robbery.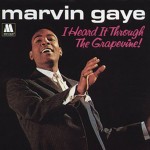 Marvin Gaye "I Heard It Through the Grapevine" Just one year before Gaye went to No. 1 for seven weeks with his biggest hit, Gladys Knight and the Pips took their gospel-infused version of one of Norman Whitfield and Barrett Strong's two crowning achievements (the other being the Temptations' "Papa Was a Rolling Stone") all the way to No. 2. Both are spectacular, but Gaye's moody, brooding take, which actually was recorded first, making it a "cover" in timing only, will always be definitive.
Marvin Gaye "I Heard It Through the Grapevine" (a capella)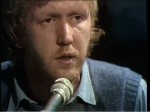 Harry Nilsson "Everybody's Talkin'" and "Without You" Little-known fact: The late singer-songwriter who wrote Three Dog Night's "One" had his two biggest hits singing other people's words. Fred Neil's 1966 original version of his own "Everybody's Talkin'," though moving, lacks the mournful tremulousness and vocal drama that Nilsson brought to it three years later. Nilsson's emotional bells and whistles sell the song. "Without You," his biggest and signature hit, was written and recorded by Badfinger in 1970, two years before Nilsson took it to No. 1, and has since been covered by Mariah Carey and seemingly at least one contestant per season on American Idol. The song, however, belonged to Nilsson in life, and it still does in death.
Harry Nilsson "Everybody's Talkin'"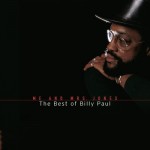 Billy Paul "Don't Think Twice, It's All Right" Bob Dylan's song has been done to death"by Peter, Paul and Mary, Johnny Cash, Waylon Jennings, The Four Seasons (under the pseudonym The Wonder Who?) and so many others"but Paul's jazz-inflected rendition gave it a certain soulful urgency lacking in every other version I've heard. This is one of those rare times that someone not only did one of Dylan's compositions justice but did it better than Dylan, too.
Billy Paul "Don't Think Twice, It's All Right"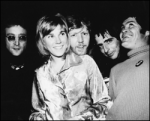 Anne Murray "You Won't See Me" I'd read it many times and always assumed it was a suburban myth, so when I met Murray in the '90s, I asked her, "True or false: Did John Lennon really tell you that your 1974 version of "You Won't See Me" was his favorite Beatles cover?" True. Better than Marvin Gaye's "Yesterday," Elton John's "Lucy in the Sky With Diamonds" and Aretha Franklin's "Eleanor Rigby." (I wonder what he would have made of Tiffany's "I Saw Him Standing There" had he lived eight years longer to hear it.) Once again unwrapping her gift of interpretation six years later, Murray took the Monkees' "Daydream Believer" and made it listenable at last.
Anne Murray "You Won't See Me"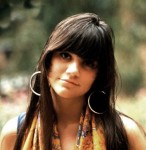 Linda Ronstadt "You're No Good" Dee Dee Warwick recorded it first, and Betty Everett took it for its first trip up Billboard's Hot 100 (to No. 51 in 1963). As great old-school soul singers go, both were up there with the best, but what made Ronstadt's version pop and rock and sent it to No. 1 for one week in 1975 was the mix of Peter Asher's haunting production, a tough-as-nails Ronstadt at the peak of her vocal power and the best instrumental outro in the history of '70s rock. Love and anger rolled into one of music's great transcendent kiss-offs.
Linda Ronstadt "You're No Good"
Amii Stewart "Knock on Wood" Eddie Floyd's 1966 original is a soul classic and deservedly so, but Stewart's 1979 cover"which went all the way to No. 1"is a highlight of the era of disco balls, bell bottoms and white polyester.
Darlene Love "River Deep – Mountain High" I know, sacrilege! How dare I say that anyone ever topped Ike & Tina Turner's 1966 classic! But there you go. Recent Rock & Roll Hall of Fame inductee Love, whose voice is one of the greatest instruments ever committed to record, covered the Phil Spector track for the 1985 Broadway musical Leader of the Pack, and nailed it effortlessly on the cast recording. She sang it with a soulful clarity and technical precision that matched and then surpassed the Queen of Rock & Roll because Love, unlike Turner, didn't have to claw her way out of Spector's great, big, oppressive "Wall of Sound."
Darlene Love "River Deep – Mountain High"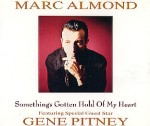 Marc Almond Featuring Special Guest Star Gene Pitney "Something's Gotten Hold of My Heart" Topping Gene Pitney is hard work, but when Pitney revisited his own 1967 UK hit as a male-on-male duet with Soft Cell's Marc Almond, the result not only improved on its source material, but it gave the singer one final trip to No. 1 in 1989.
Marc Almond Featuring Special Guest Star Gene Pitney "Something's Gotten Hold of My Heart"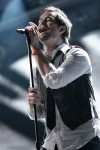 David Cook "Always Be My Baby" In what remains one of American Idol's greatest moments, during season seven, Cook took a sappy Carey song I'd always despised and turned it into a grungey, slow-burning stalker anthem. In the process, he proved himself a true artist and Carey a songwriter capable of greatness.