What happens when the main stream music industry realizes that electronic music is no longer the fodder of Eminem one-liners? Or reserved for the underground clubs? The Rhiannas and Ke$has of the world start making (shitty) pop music based around traditional dance tracks, and Simon Cowell thinks making a DJ talent show will be a good idea.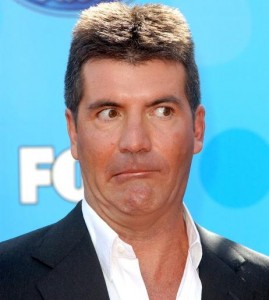 Last week it was announced that Simon Cowell's newest assault on the music industry would come in the form of a DJ talent show, hoping to find the worlds greatest DJs. Cowell also stated that DJs are the new rock stars, it feels like the right time to make this show.
While the majority of the DJ community, and EDM community at large is up in arms about their beloved culture being destroyed in the hands of the talent show mogul. I'm not as angry. Confusion would be a more appropriate word to describe my reaction to the news.
The DJ community has gone through quite the change over the past ten years. A pair of Technics turntables with a stock mixer was the universal set up, and DJs would bring their crate (remember vinyl?) full of handpicked tunes they thought were perfect for that given night. Those were the tools, everyone had them, and how you used them was what separated you from the pack. Everyone from hip hop turntablists to trance gods could play on a pair of Technics. With the advent of technology, DJ equipment evolved at a rapid pace; no longer were jockeys required to lug around heavy records from gig to gig, but they could start using CD players, and later software combined with a dummy vinyl record to manipulate their digital audio files much the same way as they used to do with traditional vinyl. Since the early days of digital, the field has changed even more. Now some jockeys are spinning on nothing more than a circuit board with a few buttons, knobs, faders and free spinning platters (an attempt to keep the disc in Disc Jockey). Which begs the question, what exactly is a DJ?
It's a question that I can't begin to answer, but something that the EDM community will have to figure out in this meteoric rise to the forefront of the music industry. Is Cowell up to the task? We certainly hope so.