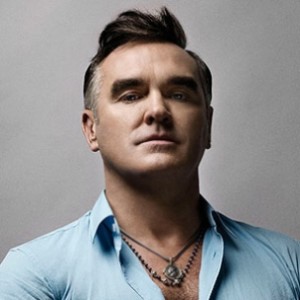 Morrissey Watch '13: Moz is back on the road. The serial canceller (he has a cold, his mom is sick, his dog ate his discography, he can't get his shirt off, he's feeling upbeat) has announced 25 new dates for the U.S. of A. Check them out at Spin.
Battle of the bands heats up: For a while there, it seemed like an easy win to get Roadrunner by Jonathan Richman and The Modern Lovers named as the official rock song of Massachusetts. The paean to Rt. 128 livin' name checks the Stop n Shop and openly declares love for the state, and hails the power of Massachusetts. But now, the campaign (initiated by Boston-based politco/musico/publicisto Joyce Linehan, who enlisted Rep. Marty Walsh to introduce the bill) has found challengers in the form of not-really-music-fans who are offended at the idea of a state rock song being something other than the classic rock songs they can hear while dining at Applebees. Hey Aerosmith is from Boston, these two local representatives presumably said to themselves, so let's make it Dream On, even though that song has nothing to do with the state. How about Freeze Frame, dumbasses? Or My Best Friend's Girl? Step-by-Step?
I'm not looking at you David Lowrey: Emily White, the same NPR Music intern whose blog post I Never Owned Any Music To Begin With sparked an Internet firestorm has finally delivered a measured and though-provoking follow-up. We wouldn't call it a response to her critics, since she wisely does not engage them or discuss the nature of the debate itself, as many did in the aftermath. Worth the read here at Billboard.
Billy Joe Armstrong is off the junk or whatever it was, exhaustion or something, I dunno: Spin reports that Armstrong and his Green Day cohorts will hit SXSW in Austin this March before launching a 33-date U.S. tour. They will perform at the festival, and host screenings of American Idiot (the lunchbox the film) and their album documentary ¡Quatro!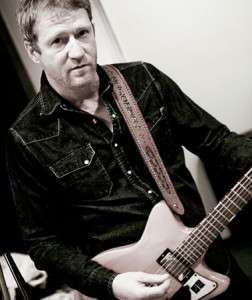 David Lowery is a name you might not be familiar with unless you're a passionate follower of '90s alt rockers or music industry wonks. And there's probably some heavy overlap between those two groups. Well, he is getting more buzz in the last couple of days than he has since his band Cracker was in MTV's Buzz Bin, thanks to a blog post he recently wrote in response to an NPR intern, regarding nothing less than the future of music commerce.
Lowery was a founding member of both Cracker and Camper Van Beethoven. Both groups navigated the tempestuous waters of the music industry in the late '80s and early '90s and both managed to find moderate success. Cracker is likely known to many fans of AOR and MOR radio for their singles "Low" and "Teen Angst (What The World Needs Now)."
But David Lowery is a music industry renaissance man. He has done stints as a college lecturer at the University of Georgia and as a trading analyst, specializing in quantitative finance. Suffice it to say, the man is smart. "I like to think that I am uniquely qualified as an artist, entrepreneur and geek," Lowery wrote in a blog post from April 15th titled "Meet The New Boss, Worse Than The Old Boss?" He continued, "I can out geek most of you."